Best Passover Programs
• 10 Best Passover Programs in 2021
• Passover Vacation Ideas for Families
• Celebrating Passover with Kids
• Creative Ways to Celebrate Passover
• Virtual Passover Programs & Events
• Fun Games to Play on Passover
• Traditional Recipes for a Passover Seder Meal
• Meaningful Seder Table Ideas
• Online Passover Resources & Activities
• Fun Crafts for Children During Passover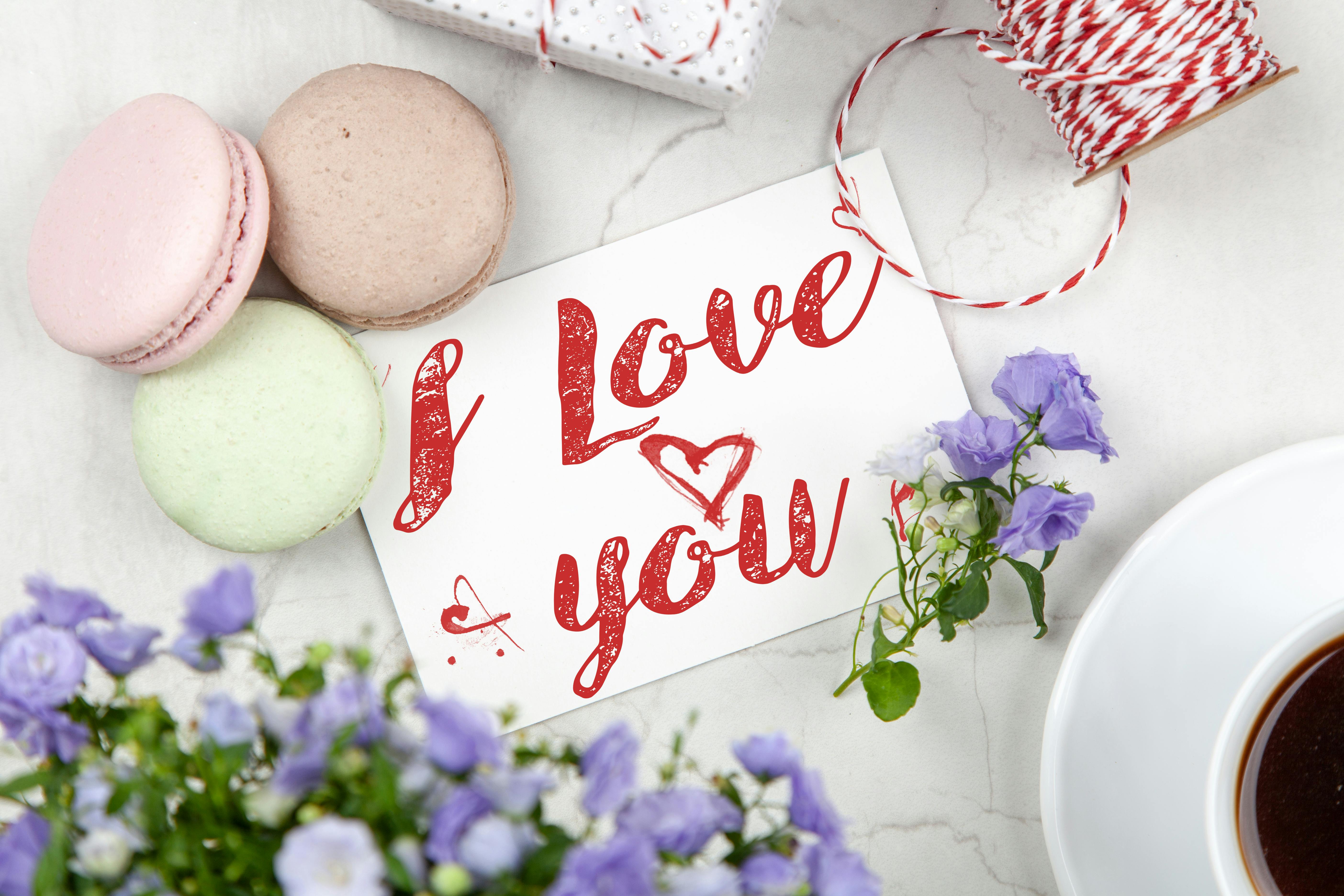 Passover is a special time of year for many people, and it's a great opportunity to gather together with family and friends. One way to make your Passover celebration even more memorable is to attend one of the many Passover programs available throughout the year. These programs offer educational, spiritual, and entertaining activities designed to help everyone appreciate the importance of the holiday. From traditional Seders to interactive reenactments, there are plenty of great options for celebrating Passover in an exciting and meaningful way.1. 2021 Passover Program at the Waldorf Astoria Jerusalem: Enjoy a luxurious Passover experience in one of the world's most iconic cities.
2. The 2021 Passover Program at The Mark Hotel: Enjoy a modern take on traditional Jewish cuisine and an array of Passover activities for families and singles alike.
3. 2021 Passover Program at The Ritz Carlton Herzliya: Experience a luxury stay in one of Israel's most prestigious hotels, with special holiday programming for families and couples.
4. 2021 Passover Program at the Dan Hotels: Take part in festive activities, delicious kosher cuisine, and enriching cultural experiences during your stay in one of Israel's premier hotels.
5. 2021 Passover Program at the Ein Gedi Spa Hotel: Relax and rejuvenate during your stay in Israel's most luxurious spa hotel, with special holiday programming for couples or families.
6. 2021 Pesach at Center Oaks Hotel & Suites: Enjoy a peaceful and serene atmosphere while taking part in special holiday programming designed to make your stay memorable.
7. 2021 Family Passover Program at the Beverly Hills Suites Hotel: Spend quality time together as a family while celebrating this special holiday in an elegant setting with all the amenities of home.
8. Chabad The Colony's 2021 Passover Vacation Program: Relax and enjoy some quality family time while experiencing this joyous festival in the beautiful countryside of Texas Hill Country.
9. The Royal Beach Tel Aviv's 2021 Passover Vacation Program: Enjoy beachfront luxury combined with exciting holiday programming designed to provide you with a truly unforgettable experience this year!
10. Club Med's 2021 Global Pesach Programs: Travel around the globe to participate in fun activities, lively entertainment, and gourmet kosher cuisine while celebrating Pesach with other Jews from all over the world!
Passover Vacation Ideas for Families
Passover is an important holiday in the Jewish calendar and is celebrated with family and friends. It's a time to reflect on the significance of the holiday, while also having fun and making memories. If you're looking for ways to make this Passover special for your family, why not consider a vacation? There are many great destinations that offer something for everyone in the family. Here are some ideas for planning a memorable Passover vacation:
Head to Israel. For many Jews, a trip to Israel is a once-in-a-lifetime experience. During Passover, Israel celebrates with festivals, parades, and traditional foods. You can also explore ancient sites like Jerusalem and Masada or take part in educational tours about Jewish heritage and culture.
Visit Europe. Europe has many beautiful cities with rich Jewish history and cultural traditions that can be explored during Passover. From Prague to Paris, there are numerous sights to see, food to try, and culture to experience. Consider planning your trip around one of these cities so you can enjoy all they have to offer during Passover.
Take a cruise. A cruise can be an ideal way to celebrate the holiday with your family while seeing multiple destinations in one trip. Many cruise lines offer special packages during Passover that include themed activities like kosher cooking classes or Shabbat services onboard the ship.
Explore the United States. There are plenty of exciting places in America where you can celebrate Passover with your family as well! From big cities like New York City or Los Angeles, to small towns like Charleston or Savannah – each destination offers something unique for everyone in your family to enjoy during this special time of year.
No matter where you decide to go for your Passover vacation, it's sure to be an unforgettable experience for your entire family!
Celebrating Passover with Kids
Passover is a special holiday that celebrates the freedom of the Israelites from slavery in Egypt. It is an important part of Jewish culture and provides an excellent opportunity for families to come together and share traditions. Celebrating Passover with kids can be a wonderful experience, as it allows them to learn about their heritage in an engaging way.
There are many ways to celebrate Passover with kids, from teaching them about the history of the holiday to creating special activities and food. One of the most important aspects of celebrating Passover with kids is teaching them about their heritage. This can be done by reading stories about the exodus from Egypt or discussing how the holiday has evolved over time. It is also a good idea to talk about what freedom means, as this is a key aspect of Passover.
In addition to learning about their heritage, there are many fun activities that can be done when celebrating Passover with kids. This could include making traditional foods like matzo ball soup or charoset; playing games like four questions or hiding the afikomen; and decorating the seder plate or home with symbols related to the holiday. Kids can also participate in rituals such as searching for hidden pieces of matzo or singing traditional songs like "Dayenu".
Finally, it is important to remember that celebrating Passover with kids should be a fun and enjoyable experience for everyone involved. It can be helpful to involve them in planning and preparing for the seder meal so that they feel included and invested in participating in this special time each year. By doing this, kids will gain an appreciation for their heritage while creating meaningful memories that will last far beyond just one night.
Create a Passover Playlist
Music is an integral part of celebrating Passover. Whether you're hosting a Seder or just spending time with family, create a special Passover playlist to get everyone in the festive spirit. Look up traditional Jewish songs and melodies, or create your own mix with modern music to really make it your own.
Make Traditional Dishes
Passover is all about traditional dishes and recipes that have been passed down through generations. Take the time to make some of these classic dishes like matzo ball soup, brisket, gefilte fish, and charoset. Even if you don't have the recipe exactly right, the effort that goes into making traditional foods will be appreciated by everyone!
Design a Special Menu
If you're hosting a Seder this year, why not design a special menu for your guests? You can include all of the traditional Passover dishes as well as some modern twists on classic recipes. It's also a great way to make your Seder feel more special and unique!
Make Your Own Haggadah
The Haggadah is an essential part of any Passover celebration. If you want to give your Seder an extra personal touch, why not make your own? You can include all of the traditional prayers and stories along with adding your own touches like artwork or special family stories.
Go On A Scavenger Hunt
For families with young children, setting up a scavenger hunt is a great way to keep them entertained during the Seder dinner. Have them search for hidden items related to the story of Exodus like matzo or even little toy frogs! They'll love it and it will help keep them engaged in the festivities.
Virtual Passover Programs & Events
The Passover holiday is a time for gathering, reflection, and celebration. Unfortunately, due to the ongoing pandemic, many families have been unable to observe the traditional rituals of Passover in person. However, this doesn't mean that we can't still come together to mark this special time of year. Virtual Passover programs and events can offer an opportunity to share the traditions of Passover while celebrating safely from home.
Organizations around the world are providing virtual events and programs that bring people together virtually to celebrate the holidays. Many of these organizations offer interactive activities such as virtual Seders, cooking demos, music performances or film screenings that participants can enjoy from their own homes. These events provide a chance for people to connect with each other and share their traditions with one another in a safe and secure environment.
At a virtual event or program, participants will be able to connect with one another via video chat platforms such as Zoom or Skype. This makes it easy for people who may not be able to physically attend an event to still take part in the festivities from afar. Participants can also interact with one another through live chat features or other interactive elements such as polls or quizzes that may be included in the program.
In addition to virtual programs and events, many organizations are also offering online resources such as recipes, craft ideas and educational materials related to Passover so that families can observe the holiday even if they aren't able to attend an event in person. These resources provide an opportunity for families to learn more about the history and customs associated with Passover while still being able to stay at home safely during these uncertain times.
Virtual programs and events provide an excellent way for people of all ages and backgrounds to come together virtually this Passover season while still observing social distancing guidelines at home. By taking part in these interactive activities, families can celebrate safely from home while still connecting with their friends and family members around the world.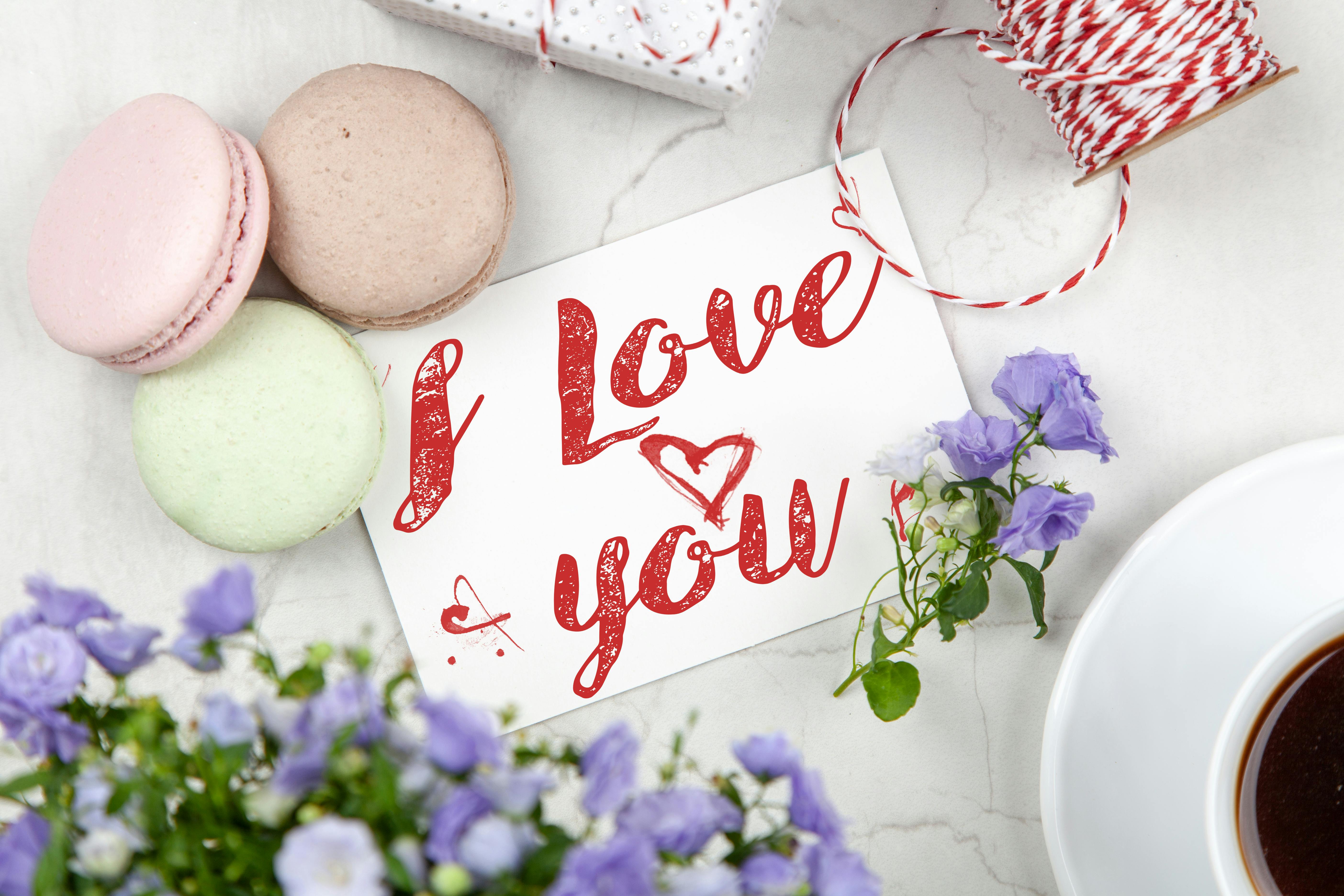 Fun Games to Play on Passover
Passover is a special time of year, when friends and family come together to celebrate the joyous occasion. To make the event even more memorable, why not include some fun games? From traditional board games to creative group activities, there are plenty of options available to ensure that everyone has a great time. Here are some great ideas for games to play on Passover:
1. Charades – A classic party game, charades can be adapted to suit any age group or theme. Make up teams and have each team act out a phrase or word related to the holiday.
2. Matza Relay – Divide your guests into two teams and line them up in two straight lines opposite each other at one end of the room. Give each person in the first line a piece of matza (unleavened bread) and have them run across the room to their team's side of the room and back without dropping it. The first team to finish wins!
3. Scavenger Hunt – Create a scavenger hunt with items related to Passover such as matza, wine, apples and honey, or Afikoman (the hidden token). Divide your guests into teams and send them out on an adventure around the house or neighborhood in search of all the items. The first team to find all the items wins!
4. Passover Bingo – Create custom bingo cards with words or phrases related to Passover such as "matza" "afikomen" "four questions" "Moses" etc., then draw numbers from a hat or bowl that correspond with each card until someone gets five in a row and calls out "Bingo!"
5. Seder Plate Challenge – This is a fun game for kids (or adults!). Place all of the traditional items from the seder plate on a table (i.e., matza, charoset, maror, etc.) and have everyone take turns trying to identify what each item is in 30 seconds or less!
No matter which game you choose to play on Passover, make sure that everyone has fun and enjoys this special holiday!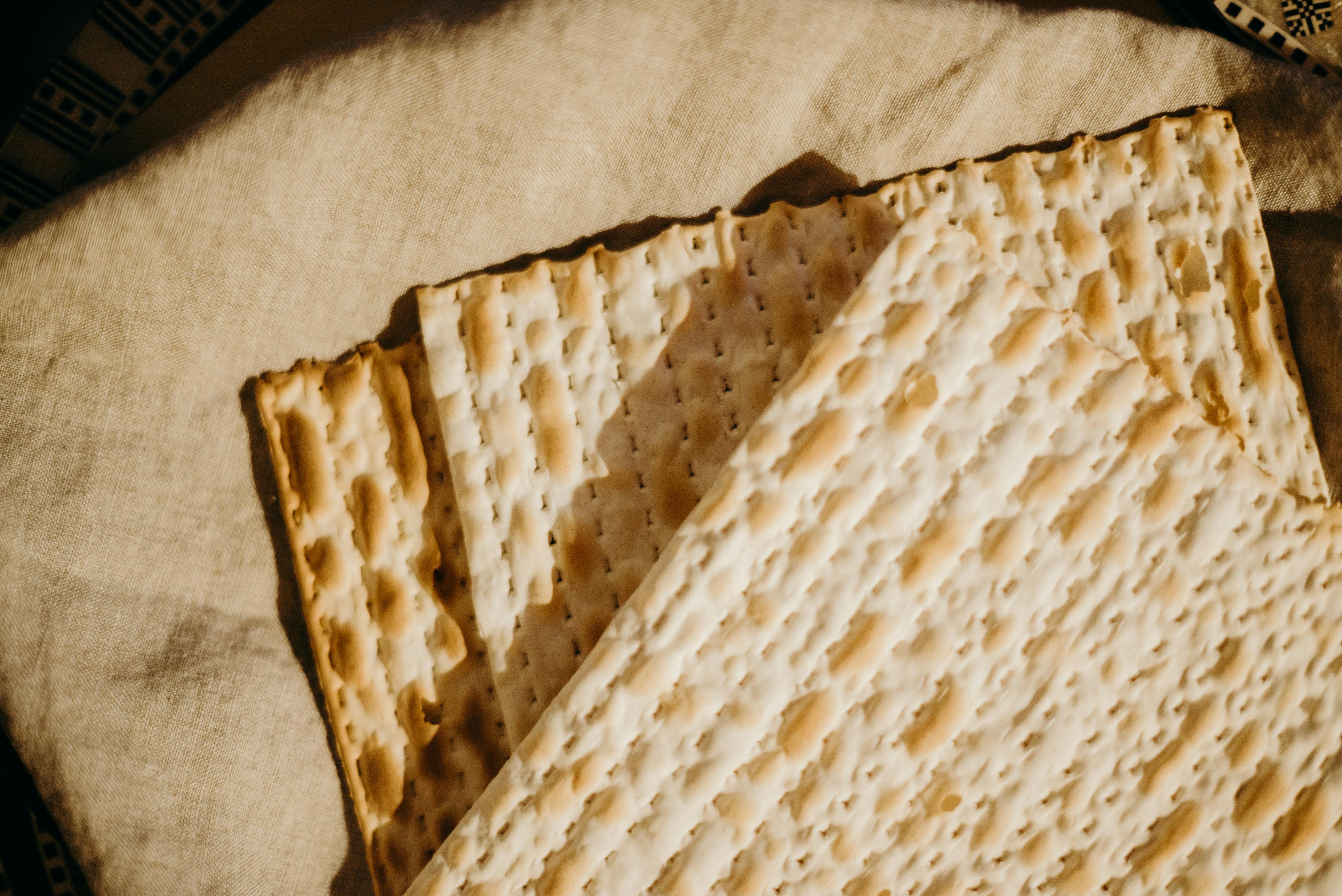 Traditional Recipes for a Passover Seder Meal
Passover is one of the most important Jewish holidays, and a central part of the celebration is the traditional Seder meal. The Seder meal is made up of several symbolic dishes that have been passed down through generations. Here are some traditional recipes to help you create an authentic Passover Seder meal:
Matzo Ball Soup – Matzo ball soup is a flavorful broth with dumplings made from matzo meal. This comforting soup is a staple at many Passover Seders and can be served as an appetizer or as part of the main course.
Charoset – Charoset is a sweet, sticky mixture made from chopped apples, walnuts, cinnamon, and other spices. It symbolizes the mortar used by the Israelites when they were enslaved in Egypt. Charoset is typically served on matzo during the Seder and can also be eaten as a dessert.
Brisket – Brisket is a delicious cut of beef that has been slow-cooked in red wine and spices until tender and juicy. It's often served as part of the main course at Passover Seders and can be accompanied by other traditional side dishes like mashed potatoes or roasted vegetables.
Kugel – Kugel is a type of casserole made from noodles or potatoes that has been baked with eggs, onions, and spices. It's usually served as part of the main course during Passover Seders and can be accompanied by other traditional dishes like brisket or matzo ball soup.
Honey Cake – Honey cake is a traditional dessert served at Passover Seders. It's made with honey, nuts, cinnamon, and other spices for a sweet finish to your meal.
Meaningful Seder Table Ideas
The Passover Seder is a sacred gathering that brings together family and friends to celebrate the ancient Jewish holiday of Passover. Each year, a set of rituals are performed at the table to commemorate the story of the Exodus. With a little creativity, you can make your Seder table more meaningful by incorporating some fresh ideas. Here are some suggestions for creating a meaningful Seder table:
Include meaningful symbols on the table. Symbolic foods like bitter herbs, charoset (a sweet mixture made from apples, nuts and cinnamon) and karpas (a green vegetable dipped in salt water) are traditional elements of the Seder plate. You can also place other symbols such as matzah covers, seder plates and special candles to represent different aspects of the story.
Invite guests to share their own stories and experiences. Ask each guest to bring something special or unique to share with others at the table. This could be a recipe, an object that has special significance or even a brief story about their own family's Passover traditions.
Give everyone an opportunity to take part in the ritual. Let each person around the table have their own small ritual cup filled with wine or grape juice, allowing them to bless each cup before drinking it during the ceremony. Encourage individuals to ask questions as they go through each step of the Seder meal – this will help keep everyone engaged and connected with what is happening around them.
Create an atmosphere of celebration and joy at your Seder Table by decorating it with colorful decorations such as flowers, candles, banners and centerpieces that express your theme for this year's event. Use music or traditional songs to add an extra layer of celebration throughout your mealtime service.
Finally, remember that creating a meaningful Seder Table doesn't have to be complicated or expensive – it just needs thoughtful planning and attention to detail! With these ideas in mind, you are sure to create an unforgettable experience as you honor this important tradition within your family or community!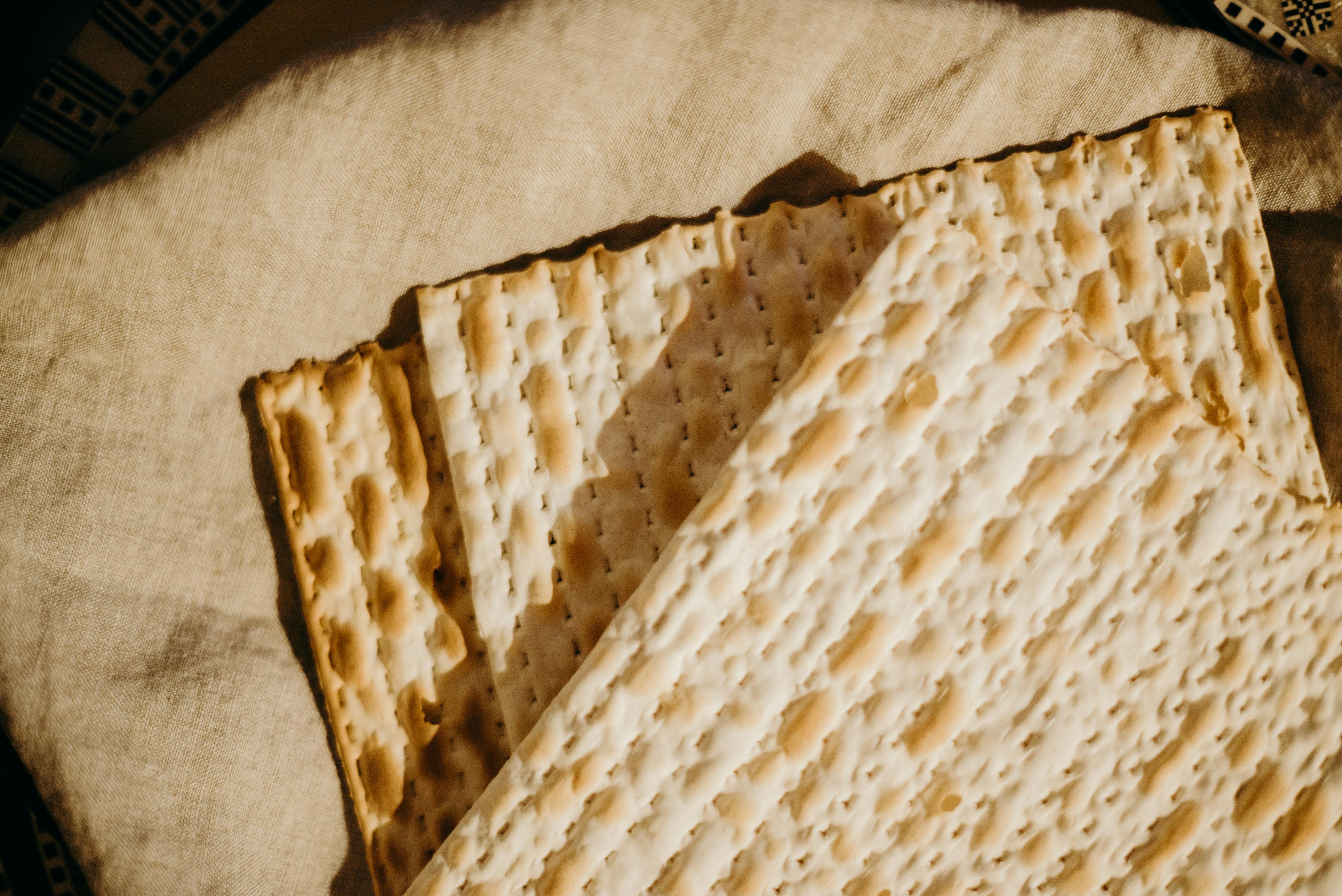 Conclusion
Passover is a time of celebration and reflection, and there are many programs available to help make it a meaningful experience. From Passover-focused activities and virtual events to live broadcasts of Seders, there are plenty of options for people of all ages and backgrounds to participate in. These programs can help create community, foster connection, and strengthen our faith.
At the same time, it is important to remember that Passover is ultimately about freedom — the freedom to choose how we want to celebrate it. Whether we choose a traditional route or something more modern, the important thing is that we find ways to honor its meaning and observe it in ways that bring us joy.
Passover can be made even more special with the help of programs like PassoverPlanner.com. This free online tool enables families and individuals to plan their own Passover celebration from start to finish — from creating an event schedule and shopping list to selecting recipes, setting up a virtual Seder plate, and more.
PassoverPlanner.com is the perfect way to plan your perfect Passover program this year!
Visit PassoverPlanner today!