Best Vacation Spots With Kosher Food
• Best Vacation Spots in the Caribbean With Kosher Food
• Top 5 European Cities With Kosher Food for Vacation
• Best All-Inclusive Resorts in Mexico With Kosher Food
• Kosher Hotels and Resorts in the USA for Vacation
• Best Places to Stay in Israel for Vacationers Who Need Kosher Food
• Finding Kosher Restaurants in the Mediterranean for Vacation
• Exploring Europe on a Budget With Kosher Food Options
• Enjoying a Tropical Getaway With Kosher Food Options
• Where to Find Kosher Cuisine While Traveling in Central America
• Great Destinations for a Beach Holiday With Kosher Cuisine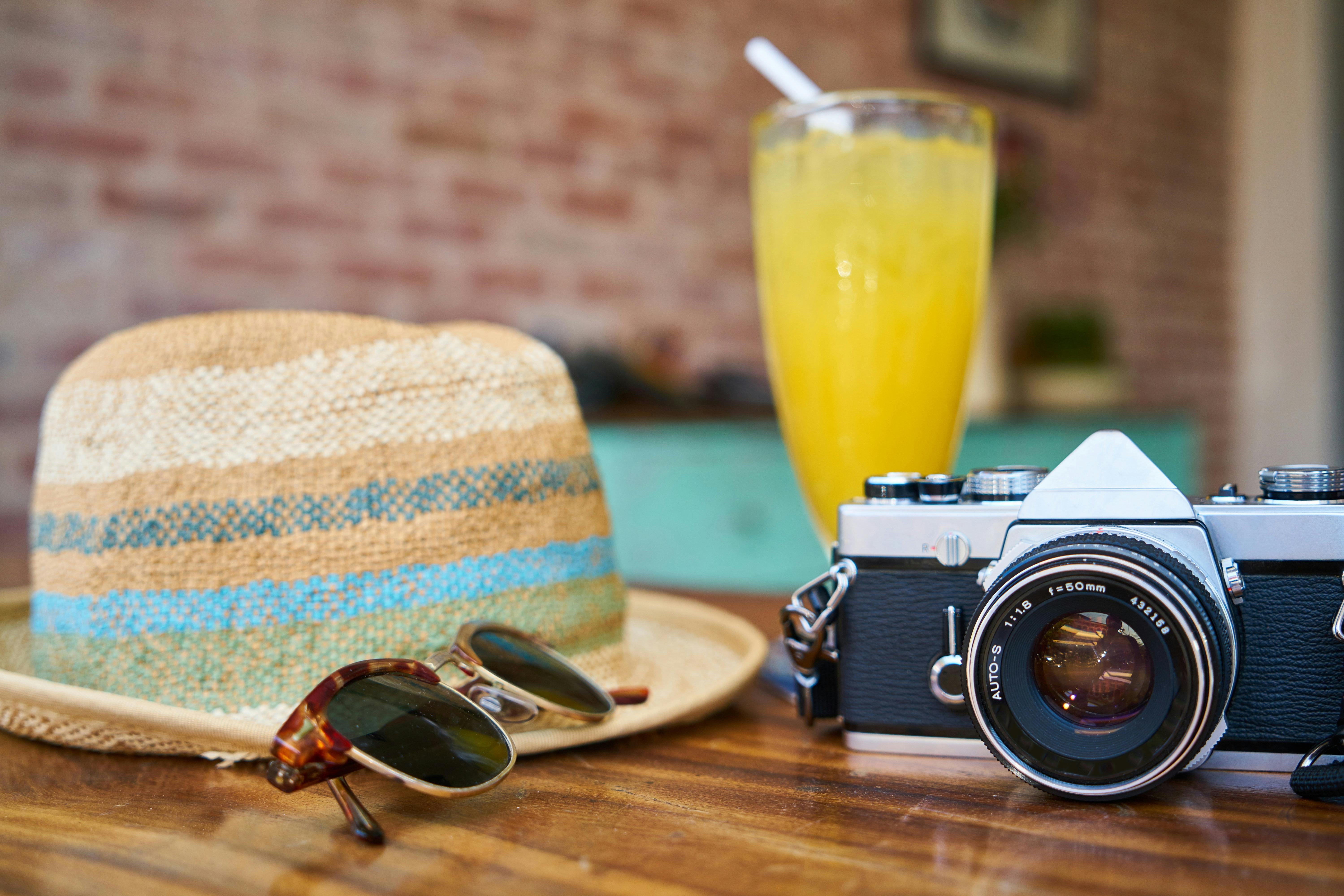 If you're looking for the best vacation spots with kosher food, then you've come to the right place. Here we will provide you with all of the information and details you need to find the perfect holiday destination. Whether it's a beach getaway or a mountain retreat, we have the best recommendations for places that offer delicious kosher food. We also discuss what makes these locations unique and what activities are available. So get ready for an unforgettable holiday experience full of fun and kosher cuisine!The Caribbean is known for its beautiful beaches and tropical weather, making it one of the most popular vacation spots in the world. For Jewish travelers looking to get away to paradise while still adhering to their religious dietary restrictions, there are a few top Caribbean destinations that offer Kosher food.
One such destination is Turks and Caicos, an archipelago of 40 islands located southeast of the Bahamas. The Kosher Caribbean restaurant on Providenciales Island serves up a wide variety of traditional Jewish dishes, including falafel, hummus, and schnitzel.
The island of Curaçao is also a great spot for kosher travelers. Here you'll find the Chabad House synagogue, which offers delicious kosher meals daily. The nearby Blue Bay Curaçao Golf & Beach Resort also has a full-service kosher kitchen that serves breakfast, lunch, and dinner.
For those looking for a luxurious getaway that caters to all their needs, the Atlantis Resort in the Bahamas is an excellent choice. The resort has its own kosher deli called Moshe's Kitchen that serves up delicious sandwiches and salads made with fresh ingredients. Additionally, all rooms at Atlantis feature refrigerators that are stocked with kosher food items upon request.
Finally, Jamaica is another great option for those seeking a Caribbean vacation with kosher dining options available. Montego Bay has several restaurants that serve up authentic Jewish cuisine including Shabbat dinners and traditional Shabbat lunches on Friday evenings or Saturday afternoons.
No matter which Caribbean destination you choose for your next vacation, you're sure to find something that satisfies both your travel cravings as well as your religious dietary restrictions!
Top 5 European Cities With Kosher Food for Vacation
When it comes to vacationing in Europe, you want to make sure that you have access to great kosher food. Finding a location that offers a wide variety of delicious kosher food can be challenging, but there are some great cities in Europe that offer plenty of options. Here are the top five European cities with plenty of delicious kosher food for your next vacation:
1. Prague, Czech Republic: Prague is home to a vibrant Jewish community and offers an array of traditional and modern cuisine. Many restaurants offer traditional Jewish dishes such as gefilte fish, matzo ball soup, and other delightful delights.
2. Berlin, Germany: Berlin is home to a large number of kosher restaurants that offer amazing flavors from around the world. Whether you're looking for something traditional or a more contemporary twist on classic dishes, you'll find it here in Berlin.
3. Paris, France: Paris is known for its incredible cuisine and the city has plenty of excellent options when it comes to kosher dining as well. From bagels to falafel sandwiches and everything in between, you won't be disappointed with the variety on offer in Paris!
4. Rome, Italy: Rome is home to some of the best Italian food around and now that includes some delicious kosher offerings! From hearty pastas to flavorful pizzas and more, there's something for everyone who wants a taste of authentic Italian cooking without having to worry about dietary restrictions.
5. Amsterdam, Netherlands: Amsterdam has been welcoming Jewish visitors since the 17th century and today there are plenty of excellent restaurants offering up delectable kosher meals. From Dutch favorites like herring and stroopwafels to classic Middle Eastern dishes like hummus and falafel, you won't be disappointed with what Amsterdam has to offer!
No matter which city you choose for your next vacation destination, there are plenty of tasty kosher meals available throughout Europe! Start planning your trip today and enjoy all the delicious flavors that each city has to offer!
Kosher Food and Mexico
Mexico is a top destination for kosher travelers who are looking for a luxurious all-inclusive getaway. With its stunning beaches, beautiful scenery, and vibrant culture, it is no wonder that so many people flock to Mexico for their vacation. But when you're looking for an all-inclusive resort with kosher food, it can be difficult to find the right one. Fortunately, there are a few resorts in Mexico that offer delicious and quality kosher food options to their guests.
The Grand Velas Riviera Maya
The Grand Velas Riviera Maya is one of the best all-inclusive resorts in Mexico with kosher food. This award-winning resort offers guests the ultimate luxury experience with its lavish suites, world-class spa, and variety of international cuisine. The resort also offers a special selection of gourmet kosher dishes prepared by their in-house kosher chef. Guests can enjoy everything from fresh salads to grilled meats and savory desserts without worrying about dietary restrictions.
Dreams Puerto Aventuras Resort & Spa
Another great option for kosher travelers is Dreams Puerto Aventuras Resort & Spa. Located on the Yucatan Peninsula, this resort offers breathtaking views of the Caribbean Sea and comfortable accommodations in all-inclusive packages. The resort also has an onsite Jewish synagogue as well as a variety of delicious kosher dishes prepared by their dedicated chefs. Guests can enjoy all types of traditional Jewish fare such as matzah ball soup and challah bread without having to worry about finding certified kosher restaurants offsite.
Casa Dorada Los Cabos Resort & Spa
For those looking for an exclusive getaway in Los Cabos, Casa Dorada Los Cabos Resort & Spa is the perfect choice. This five-star property features luxurious amenities such as private beach access, swimming pools, and a full-service spa. Guests can also enjoy a variety of international cuisine at five onsite restaurants including some delicious certified Kosher dishes prepared by an experienced chef team.
Conclusion
Mexico offers many wonderful options for those seeking out an all-inclusive resort with quality Kosher food options available. From the Grand Velas Riviera Maya to Dreams Puerto Aventuras Resort & Spa or Casa Dorada Los Cabos Resort & Spa, there are plenty of places where you can enjoy your vacation while maintaining your dietary restrictions without sacrificing luxury or convenience. No matter what kind of getaway you're looking for, you'll be sure to find something perfect for your needs in Mexico!
Kosher Hotels and Resorts in the USA for Vacation
Planning a vacation to the United States? Whether you're looking for a luxurious beachfront resort, or a cozy mountain lodge, there are plenty of hotels and resorts that offer a kosher dining experience. With kosher restaurants, full-service catering, and special dietary accommodations available, you'll be sure to find something that suits your needs. Here are some of the best kosher hotels and resorts in the USA for your next vacation.
The Fontainebleau Miami Beach is one of the premier kosher hotels in the country. Located on Miami Beach, this luxury resort offers all-inclusive packages with access to world-class amenities such as two outdoor pools, tennis courts, and a fitness center. The hotel also offers an onsite kosher restaurant as well as catering services for private events.
The Grand Del Mar is another great option for those looking for a luxurious kosher hotel experience. Located just outside San Diego, this five-star resort offers breathtaking views of rolling hills and lush gardens. The hotel features an award-winning spa, golf course, swimming pool, and fitness center. It also boasts one of the best kosher restaurants in the area with an extensive menu featuring traditional favorites as well as specialties like matzo ball soup and latkes.
The Grove Resort & Spa Orlando is another top choice for those seeking a luxurious getaway with Kosher dining options. Situated just outside of Disney World in Orlando, this resort features multiple swimming pools with waterslides and lazy rivers as well as top-notch amenities such as two golf courses and an onsite spa. There's also an onsite rabbi who can provide guidance on religious matters to guests during their stay.
If you're looking for something more rustic but still want access to kosher dining options then consider The Lodge at Woodloch in Hawley Pennsylvania . This secluded mountain lodge offers cozy rooms with fireplaces and modern amenities like flat screen TVs and iPod docking stations. There's also a full service spa along with seasonal activities such as fishing, hiking, horseback riding, skiing/snowboarding, yoga classes and more! And don't forget about their delicious Kosher meals made fresh daily!
The Best Places to Stay in Israel for Vacationers Who Need Kosher Food
Israel is one of the most popular vacation destinations for travelers looking for a unique experience and a taste of global culture. With its stunning scenery, world-renowned religious sites, and vibrant nightlife, Israel has something to offer everyone – including those who need kosher food. Whether you're looking for a luxury hotel or an affordable hostel, there are plenty of places to stay in Israel that can accommodate your dietary needs.
Tel Aviv
Tel Aviv is one of the most popular tourist destinations in Israel, and it's also one of the best places to stay if you need kosher food. The city has a wide variety of restaurants, cafes, and markets offering kosher cuisine from around the world. Many of the city's luxury hotels also offer kosher dining options. For a more affordable option, Tel Aviv has many hostels that offer meals that meet kosher standards as well as other amenities such as swimming pools and communal kitchens.
Jerusalem
Jerusalem is another great option for travelers who need kosher food while visiting Israel. The city offers plenty of options for those looking for both luxury hotels and budget-friendly accommodations. There are numerous restaurants throughout Jerusalem serving up traditional Jewish dishes as well as international favorites that have been prepared according to kosher standards. Additionally, many hotels in Jerusalem offer their own on-site kosher dining options or work with local caterers to provide guests with delicious meals without needing to leave the property.
Eilat
Eilat is Israel's southernmost city and one of its most popular beach resorts – but it's also an excellent destination for those who need Kosher food while on vacation. The city boasts an array of restaurants serving up traditional Mediterranean cuisine as well as international favorites prepared according to strict kosher regulations. For accommodation, visitors can choose from luxurious beachfront resorts or more budget-friendly guesthouses that are close to all the action in Eilat's vibrant nightlife scene.
The Dead Sea
The Dead Sea is a popular destination for tourists seeking relaxation by floating in its salty waters or enjoying its therapeutic mud baths – but it's also an ideal spot to stay if you're looking for Kosher food while on vacation in Israel. The region offers plenty of accommodations ranging from luxury resorts to camping grounds that serve up delicious meals prepared according to strict religious dietary laws. Additionally, many of these establishments have their own private beaches with access to the Dead Sea where visitors can float without worrying about what they eat or drink during their stay at this unique destination.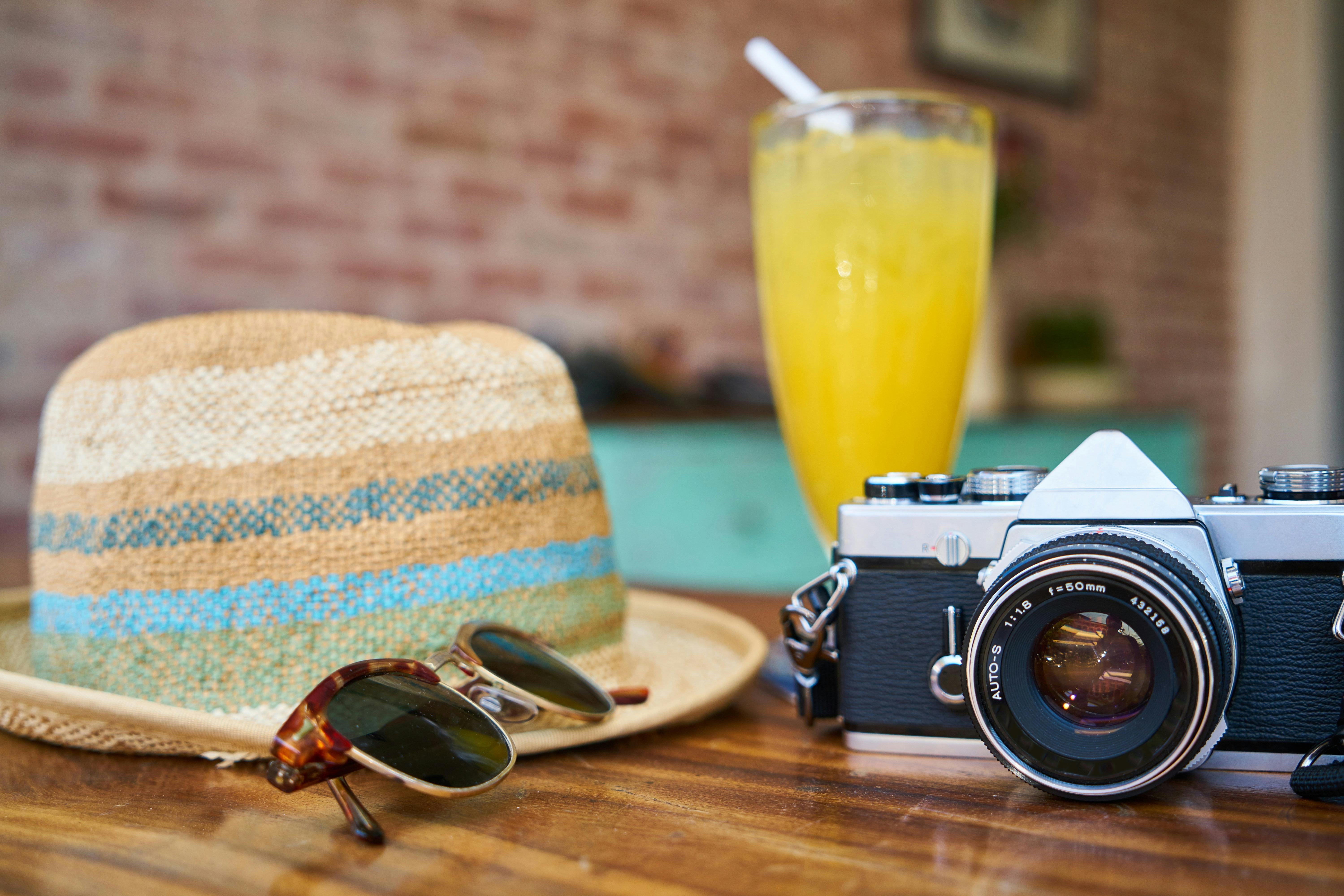 Finding Kosher Restaurants in the Mediterranean for Vacation
If you're planning a vacation to the Mediterranean, you may be wondering where you can find kosher restaurants. Eating kosher is important for many people who observe religious dietary laws, and it can be hard to find options when travelling. Fortunately, there are a variety of kosher restaurants located throughout the Mediterranean that offer traditional fare and delicious cuisine.
The first step in finding a kosher restaurant in the Mediterranean is to research online or ask your hotel concierge for recommendations. Many cities have restaurants that specialize in kosher dishes, so it's usually easy to find one near your destination. You should also check with local Jewish organizations or synagogues in the area for recommendations.
Once you've identified a few restaurants that offer kosher food, make sure to double check their menus before visiting. Some restaurants may only serve certain types of foods or may have limited hours when they serve food. You should also ask if they offer takeout options if you don't want to sit down and eat at the restaurant.
In addition to traditional restaurants, there are also some markets and stores that sell prepared kosher meals as well as other items such as bread and snacks. This can be a great option if you don't have time to sit down and enjoy a meal at a restaurant or want to grab something on-the-go. Many stores now offer online ordering so you can get your food delivered right to your hotel room or even have it waiting for you when you arrive at your destination.
Eating out while traveling doesn't have to be difficult if you know where to look for kosher restaurants in the Mediterranean. With a little bit of research and preparation, you can easily find delicious options that will keep everyone happy during your vacation!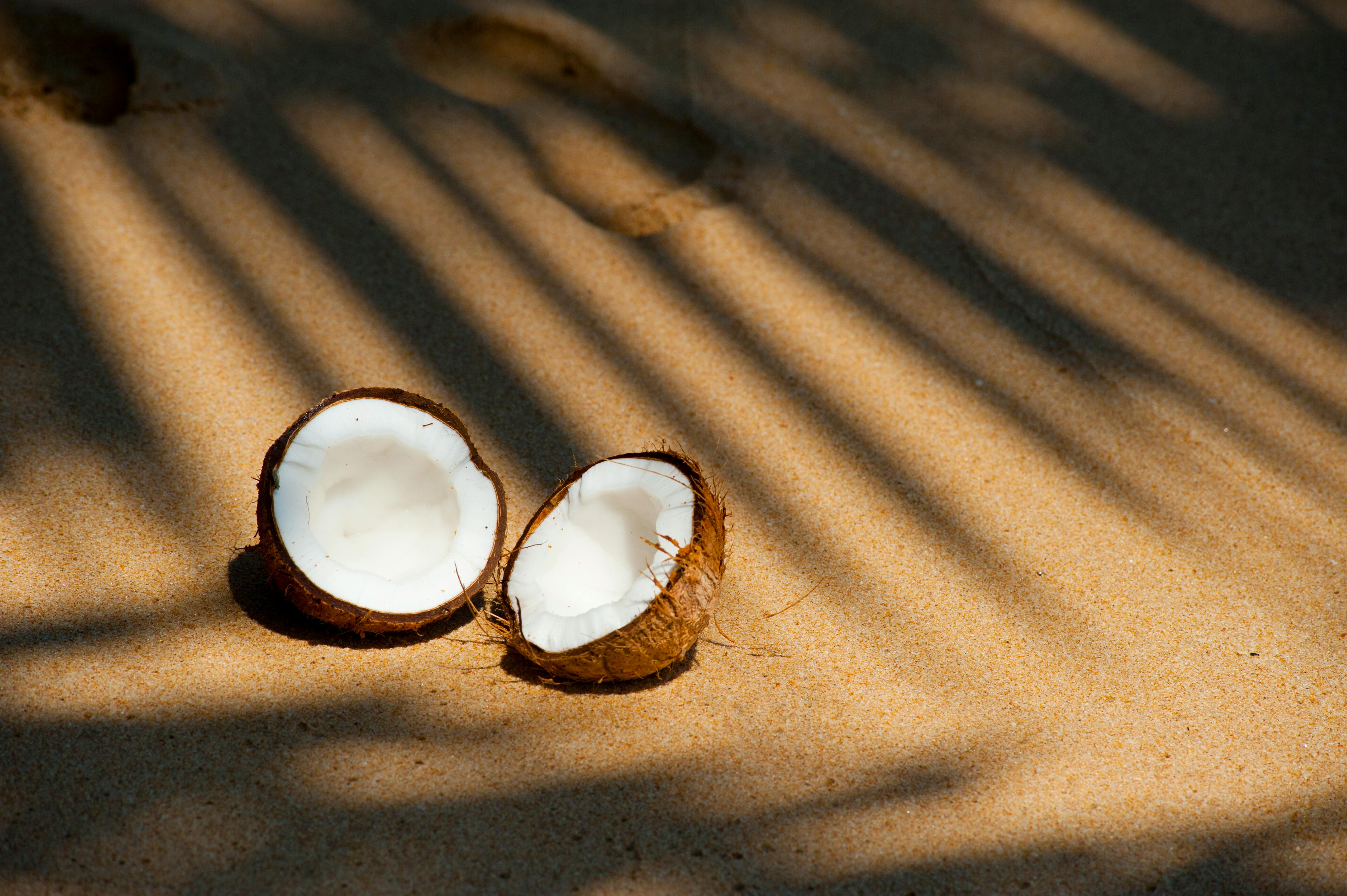 Exploring Europe on a Budget With Kosher Food Options
Travelling around Europe can be a fun and exciting experience, but finding affordable kosher food options can be a challenge. Fortunately, there are plenty of ways to explore the continent while respecting kosher dietary laws without breaking the bank. Here are some tips for discovering delicious and affordable kosher food options while travelling in Europe on a budget.
One way to save money on kosher meals while travelling is to shop at local markets and grocery stores instead of eating out. Many cities and towns have open-air markets where you can find fresh produce, fish, meat, dairy products, and other ingredients that are certified as kosher. Shopping in this way allows you to purchase only what you need for each meal, which can help you save money.
Another great way to find affordable kosher food options in Europe is to look for restaurants that offer special discounts or deals for travellers. Many restaurants offer discounts for students or groups, so make sure to ask if any such deals are available when ordering your meal. Additionally, some restaurants may offer special menus with discounted prices during certain periods of the year or on specific days of the week.
Finally, it's also worth considering staying at hotels or hostels that provide their own kosher meals or have agreements with nearby restaurants or caterers that offer such services. This option may cost more than eating out at local restaurants, but it's often much more convenient and may even work out cheaper in the long run. Before booking any accommodation, be sure to check whether meals are included in the price or if there are any additional fees associated with ordering from an outside catering company.
Enjoying a Tropical Getaway With Kosher Food Options
Nothing can compare to the feeling of packing a bag and heading off on vacation. Especially when it's to a tropical destination that offers sunshine, beaches, and all the fun activities that come with it. But for those who keep kosher, it can be difficult to find food options that fit their dietary needs while they're away from home. Luckily, there are plenty of places now offering kosher food so you can enjoy your getaway without having to compromise on your religious beliefs.
One way to make sure you have access to kosher food is by booking at hotels that offer kosher catering services. These hotels often have dedicated kitchens where all of the meals served are prepared according to Jewish dietary laws. For example, some beach resorts in Florida offer kosher catering services for groups so you can enjoy delicious meals right by the beach without having to worry about where your food is coming from.
Another great option for those looking for a tropical getaway with kosher food is to book a stay at an all-inclusive resort that offers full-service kosher dining. These resorts have dedicated chefs who specialize in preparing meals according to Jewish dietary laws and they usually offer a wide selection of dishes made with fresh ingredients. This is especially helpful if you're traveling with family members or friends who don't keep kosher because they can also enjoy delicious meals while staying at the same resort as you.
Finally, there are also many restaurants around the world that now offer certified kosher menus. These restaurants cater specifically to travelers who are looking for delicious meals while keeping within their religious beliefs. Many of these restaurants also use local ingredients in their dishes so you can enjoy a unique culinary experience during your vacation without having to worry about what's in your food or where it came from.
No matter where you're planning on going on vacation, there are plenty of ways to make sure you have access to delicious and nutritious meals while away from home. With a little bit of research and planning ahead, you can find excellent options when it comes to enjoying a tropical getaway with kosher food options available throughout your stay!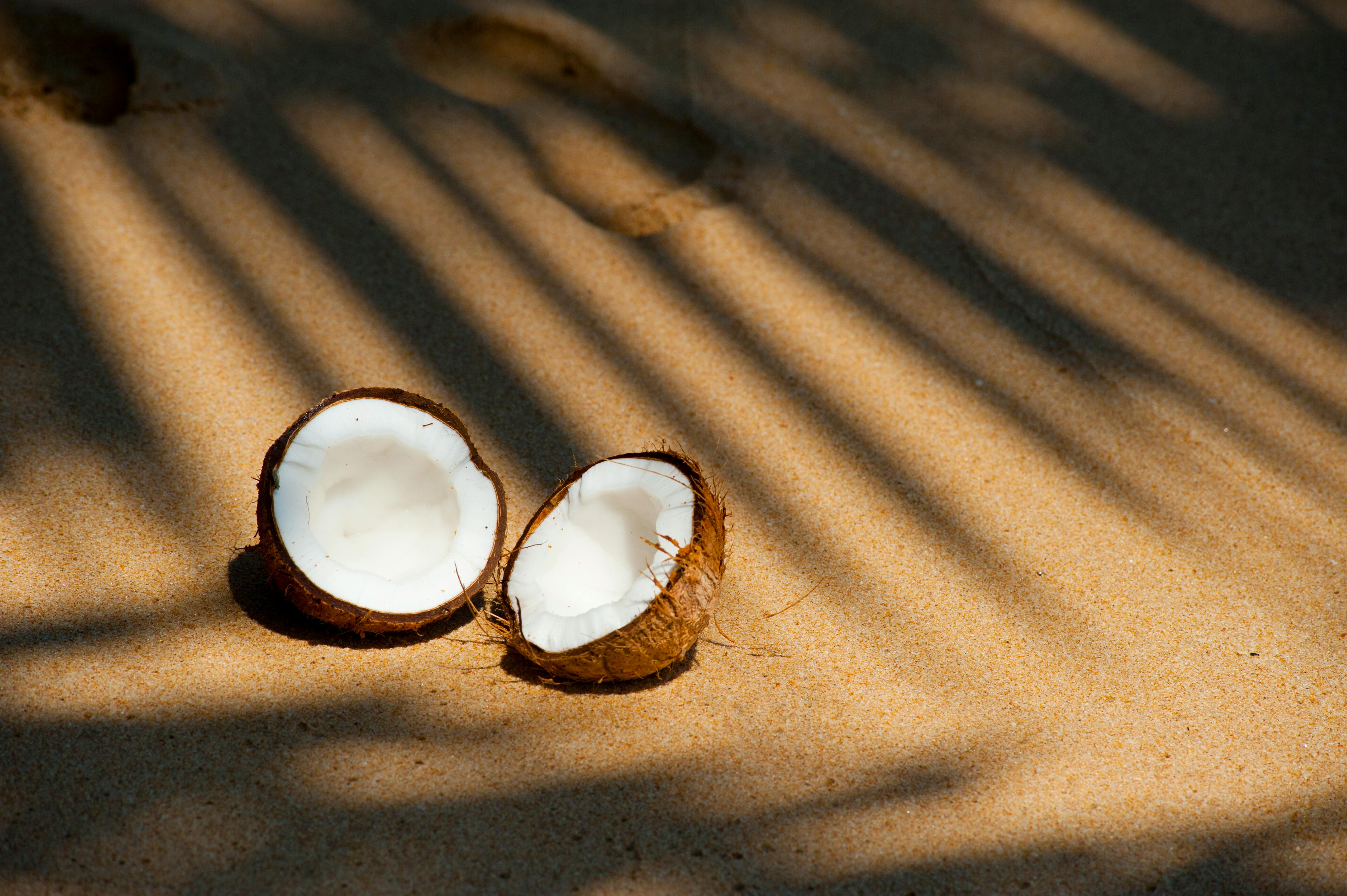 Conclusion
Vacationing with a kosher diet can be a challenge, but it's not impossible. With a bit of planning, you can find plenty of great destinations offering delicious and varied kosher food options. Whether you're looking for fine-dining experiences or more casual eateries, there are many amazing vacation spots with delicious kosher food. From Tel Aviv to Monaco and from London to South Beach, there are many destinations that offer exceptional kosher cuisine.
No matter where you choose to go on your next vacation, make sure to do your research and plan ahead so that you can enjoy the best kosher food available. With a bit of planning and research, you will be able to find the perfect destination with delicious kosher food that suits your needs.
To help plan your next vacation with delicious kosher food options check out Vacation Idea for great travel ideas and tips!