Kosher Dubai Trip
• Kosher Restaurants in Dubai
• Places to Visit in Dubai for Kosher Travelers
• Shopping Spots for Kosher Products in Dubai
• How to Find Kosher Food in Dubai
• Synagogues and Jewish Community Centers in Dubai
• Tips for Eating Kosher in Dubai
• What to Expect from a Kosher Trip to Dubai
• Where to Find Kosher Groceries and Markets in Dubai
• Benefits of Taking a Kosher Trip to Dubai
• Preparing Yourself for a Kosher Trip to Dubai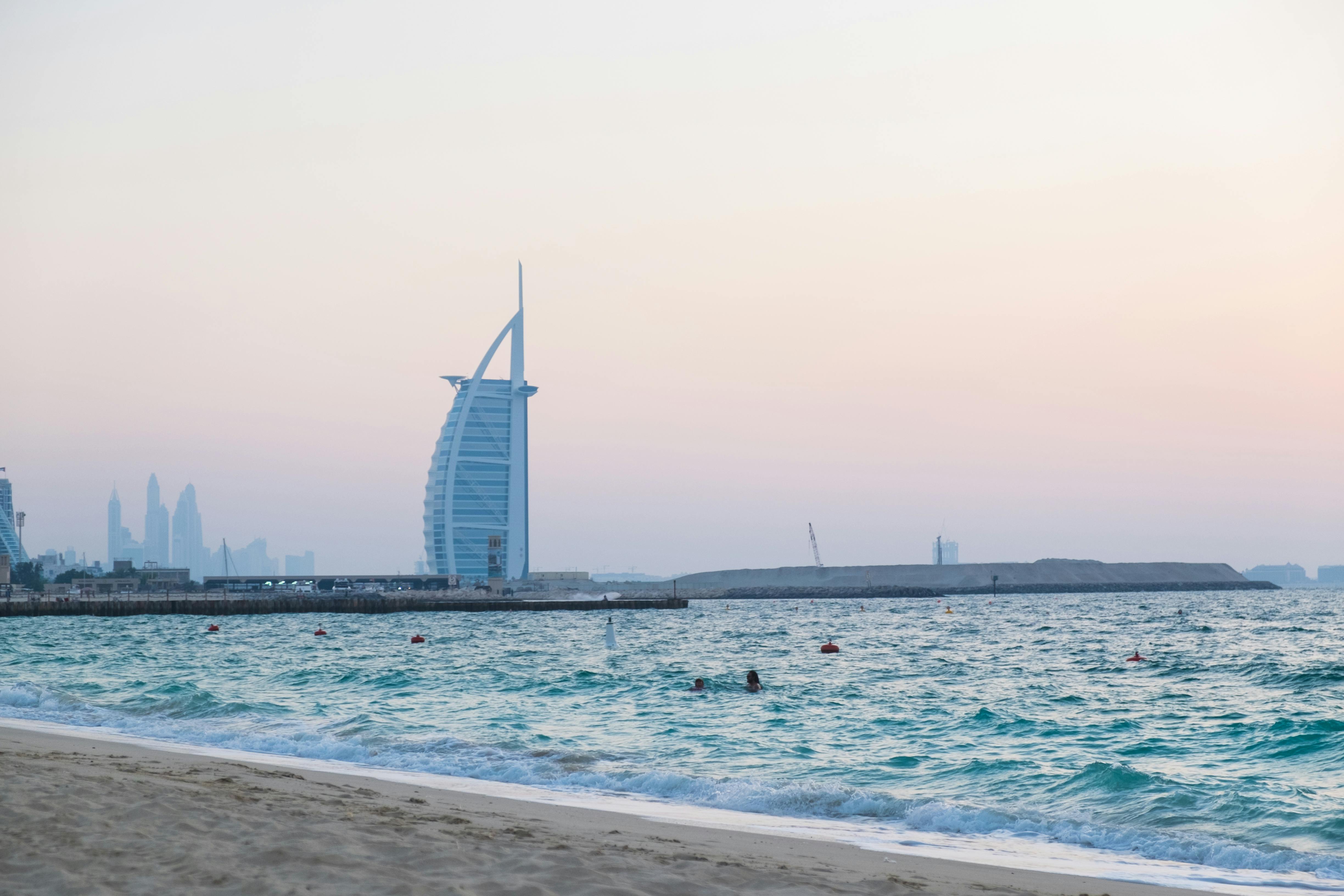 Welcome to Kosher Dubai Trip! We are delighted that you are considering joining us on an exclusive journey to explore the unique and vibrant city of Dubai. During this trip, you will have the opportunity to experience some of the best kosher cuisine that this city has to offer, as well as visit some of the most popular attractions in Dubai. You will also have the chance to explore Dubai's cultural heritage and gain more knowledge about its Jewish community. We look forward to providing you with an unforgettable and enriching experience that you will remember for years to come!There are several kosher restaurants in Dubai that offer delicious kosher meals. The popular ones include KosherMania, Kosher Delight, and The Jerusalem Restaurant. KosherMania is located in the Jumeirah Lakes Towers area and offers a variety of traditional dishes such as hummus, falafel, shawarma, and more. Kosher Delight is located in the Marina Promenade area and has a wide selection of Mediterranean dishes including grilled meats, fish, salads, and desserts. The Jerusalem Restaurant in Dubai Mall serves up traditional Middle Eastern dishes such as kebabs, shawarma, salads, and more. All of these restaurants provide certified kosher meals that adhere to Jewish dietary laws.
1. Visit the Burj Khalifa
If you're looking for things to do in Dubai for Kosher travelers, the iconic Burj Khalifa is a must-visit destination. Located at the heart of Downtown Dubai, this extraordinary skyscraper stands at 830 meters tall, making it the world's tallest building. From the Observation Deck, visitors can take in breathtaking 360-degree views of the city's skyline and its desert surroundings. To ensure that Kosher travelers have an enjoyable visit, there are also dedicated kosher restaurants located near Burj Khalifa.
2. Take a Stroll Around Jumeirah Beach
Jumeirah Beach is one of the most popular beaches in Dubai and a great place to spend some time outdoors enjoying a variety of activities such as swimming, sunbathing and water sports. As a Kosher traveler, you can also find several kosher restaurants in close proximity to Jumeirah Beach where you can grab some food after a day in the sun.
3. Explore Dubai Mall
The massive Dubai Mall is one of the largest shopping malls in the world and an absolute must-visit for any trip to Dubai. With over 1,200 stores and 200 food outlets, there's something for every taste and budget here. Kosher travelers will be happy to know that there are several kosher eateries located within The Dubai Mall as well as two dedicated kosher supermarkets where they can stock up on everything they need.
4. Spend Time at Palm Jumeirah
Palm Jumeirah is another popular destination in Dubai that boasts stunning beaches, luxury resorts and plenty of entertainment options for visitors of all ages. Whether you're looking for some fun in the sun or want to explore some of Palm Jumeirah's many attractions such as Aquaventure Waterpark or The Lost Chambers Aquarium – there's something here for everyone! And if you get hungry during your visit, there are plenty of kosher options available on Palm Jumeirah too.
5. Visit The Souk Al Bahar
The Souk Al Bahar is a modern shopping mall located close to Burj Khalifa which offers visitors an insight into traditional Middle Eastern culture and architecture combined with modern amenities such as restaurants, cafes and shops selling everything from clothes to jewelry and souvenirs. For Kosher travelers visiting The Souk Al Bahar – there are several kosher restaurants offering delicious Middle Eastern cuisine with traditional flavors and ingredients.
Finding Kosher Products in Dubai
Shopping for kosher products in Dubai has never been easier. There are a variety of supermarkets, specialty stores, and online retailers that offer an array of kosher products for customers in the city. Whether you're looking for fresh produce, packaged food items, or even specialty items, there's something available to satisfy your needs. Here are some of the best shopping spots for kosher products in Dubai:
Supermarkets
One of the most convenient places to find kosher products is at local supermarkets. Many supermarkets have a dedicated section for kosher items such as meats, dairy products, fruits and vegetables, snacks, and more. You can also find a wide range of pre-packaged items like frozen meals and snacks that meet the dietary requirements of those who keep a kosher diet.
Specialty Stores
If you're looking for more specific or hard-to-find items, there are several specialty stores throughout Dubai that specialize in selling only kosher products. These stores carry everything from fresh produce and prepared meals to baked goods and wines. They also offer convenience by providing delivery services so that customers can have their orders brought directly to their doorstep.
Online Retailers
In addition to physical stores, there are several online retailers that specialize in selling only kosher products. These websites offer a wide selection of both perishable and non-perishable items at competitive prices with convenient delivery options available. Shopping online makes it easy to compare prices and read customer reviews before making a purchase.
With so many options for finding kosher products in Dubai, it's easy to get started on your shopping journey. Whether you choose to shop at local supermarkets or order from an online retailer, you'll be able to find exactly what you need with ease.
How to Find Kosher Food in Dubai
Finding kosher food in Dubai can be a challenge, especially if you are unfamiliar with the city and its culinary options. However, with a little research and some help from locals, it is possible to locate kosher restaurants and stores that offer a wide variety of food choices. Here are some tips for finding kosher food in Dubai.
The first place to look for kosher food is at local supermarkets or specialty stores. Many supermarkets in Dubai have sections dedicated to kosher foods, including meat, dairy products, and packaged snacks. These stores will usually have a sign indicating that the products they carry are certified as kosher. Additionally, many of these supermarkets also stock products from Israel, such as Bamba puffs and other snacks that are popular in the Jewish community.
Another option for finding kosher food in Dubai is to visit local restaurants that specialize in Jewish cuisine. Many of these restaurants serve both traditional Israeli dishes as well as international dishes prepared according to Jewish dietary laws (kashrut). Some of these restaurants may even offer delivery services so you can enjoy your meal without leaving your hotel room. Be sure to ask about the ingredients used when ordering from a restaurant to ensure they follow the kashrut guidelines.
Finally, many hotels in Dubai offer kosher meals for their guests. Generally speaking, these hotels will have their own kitchens staffed with chefs who specialize in preparing Kosher meals according to Jewish dietary laws. If you plan on staying at one of these hotels during your stay in Dubai, be sure to inquire about their Kosher dining options before booking your reservation.
With a little research and help from locals, it is possible to find delicious kosher food while visiting Dubai. Whether you choose to shop at supermarkets or dine out at local restaurants specializing Jewish cuisine, there are plenty of options available for those seeking authentic Kosher experiences during their visit to this vibrant city.
Synagogues and Jewish Community Centers in Dubai
Dubai is home to many Jewish community centers and synagogues. The largest synagogue in the city is the Magen David Synagogue, located in the heart of Dubai's financial district. The synagogue is open to all members of the Jewish faith, regardless of their level of observance. The synagogue also provides a variety of services, including religious classes, Shabbat and holiday services, and a kosher kitchen.
In addition to the Magen David Synagogue, there are several other smaller synagogues located throughout Dubai. These include the Sephardic Synagogue, which serves Sephardic Jews; the Central Synagogue, which serves Ashkenazi Jews; and the Chabad Synagogue, which serves Chabad-Lubavitch Jews. All of these synagogues offer services such as religious classes, Shabbat and holiday services, and kosher meals for visitors.
The city also has several Jewish community centers that provide a variety of activities for members of the Jewish faith. The most prominent community center is the Jewish Community Centre (JCC) in Dubai Marina. The JCC offers educational programs for children, adults, and seniors; cultural programs such as art classes; recreational activities such as swimming lessons; and social events such as movie nights and Shabbat dinners.
In addition to these larger organizations, there are also several small Jewish organizations throughout Dubai that provide support and resources to members of the local Jewish community. These organizations include social clubs, volunteer groups, youth groups, and senior citizens' groups that meet regularly to discuss topics relevant to their particular communities.
Overall, Dubai has a vibrant Jewish community with numerous synagogues and community centers dedicated to upholding its traditions and providing support for members of its faith. Whether you're looking for religious instruction or just a place to socialize with other members of your faith group, there's something for everyone in Dubai's diverse collection of synagogues and community centers.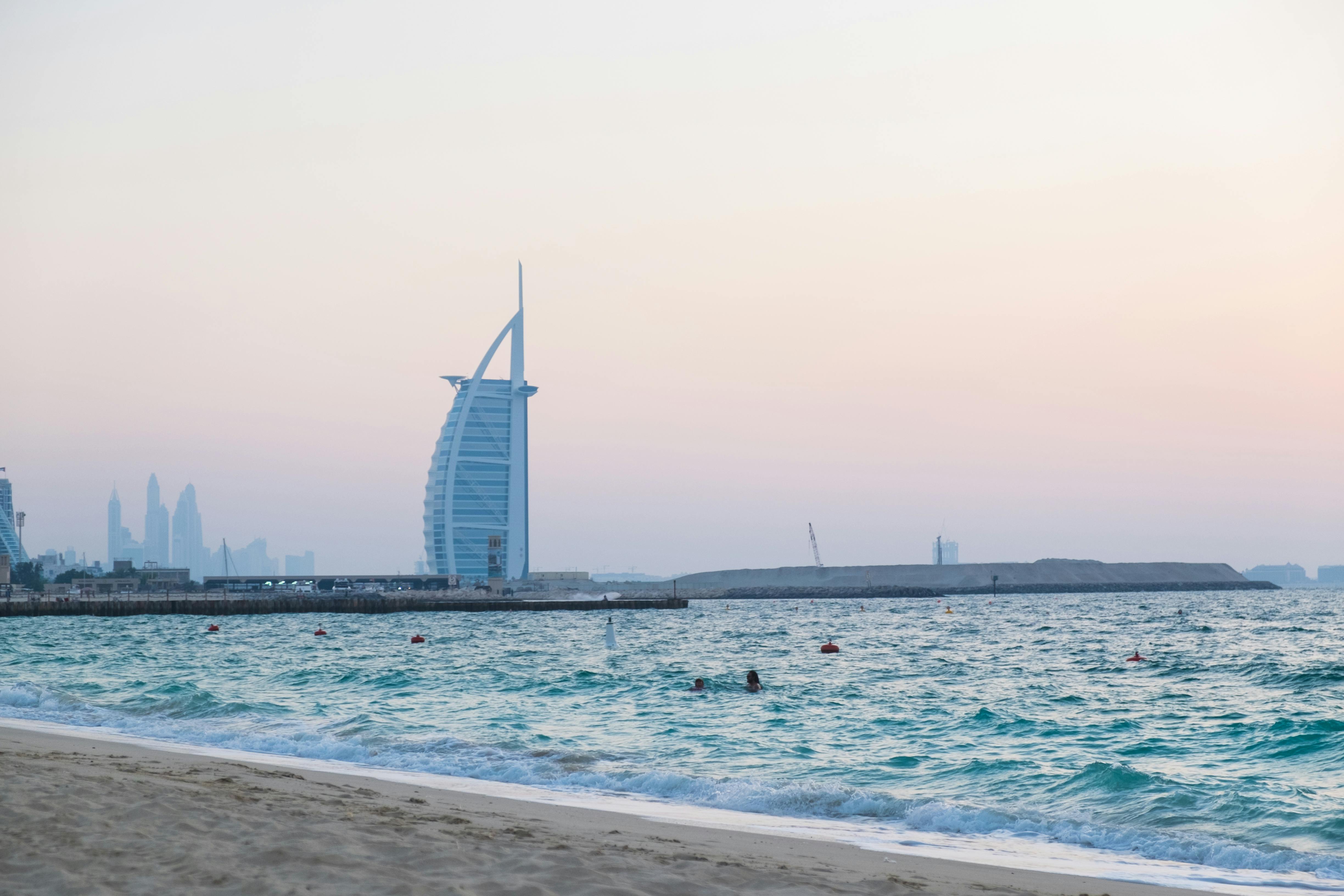 Tips for Eating Kosher in Dubai
Eating Kosher in Dubai can be a challenge, especially if you don't know what to look for. Luckily, there are a few tips that can make it easier to find and enjoy food that abides by the Jewish dietary laws. Here are some helpful tips for eating Kosher in Dubai:
The first and most important tip is to look for restaurants that are certified by the Kashruth Council of the Chief Rabbinate. This certification ensures that the food is prepared according to strict Jewish dietary laws. Be sure to ask the restaurant staff if they have received this certification before ordering.
Another important tip is to research restaurants in advance. There are a number of websites and online forums dedicated to providing information on restaurants that offer Kosher food. Additionally, many hotels will provide information about their Kosher-friendly restaurants upon request.
Finally, it's important to remember that there may be other restrictions on your diet when eating Kosher in Dubai. For example, pork products are not allowed under Kashruth laws, and some restaurants may not serve certain types of fish or shellfish. Be sure to ask about these restrictions before ordering.
By following these tips for eating Kosher in Dubai, you can rest assured that your meal will be prepared according to strict Jewish dietary laws. Enjoy your meal!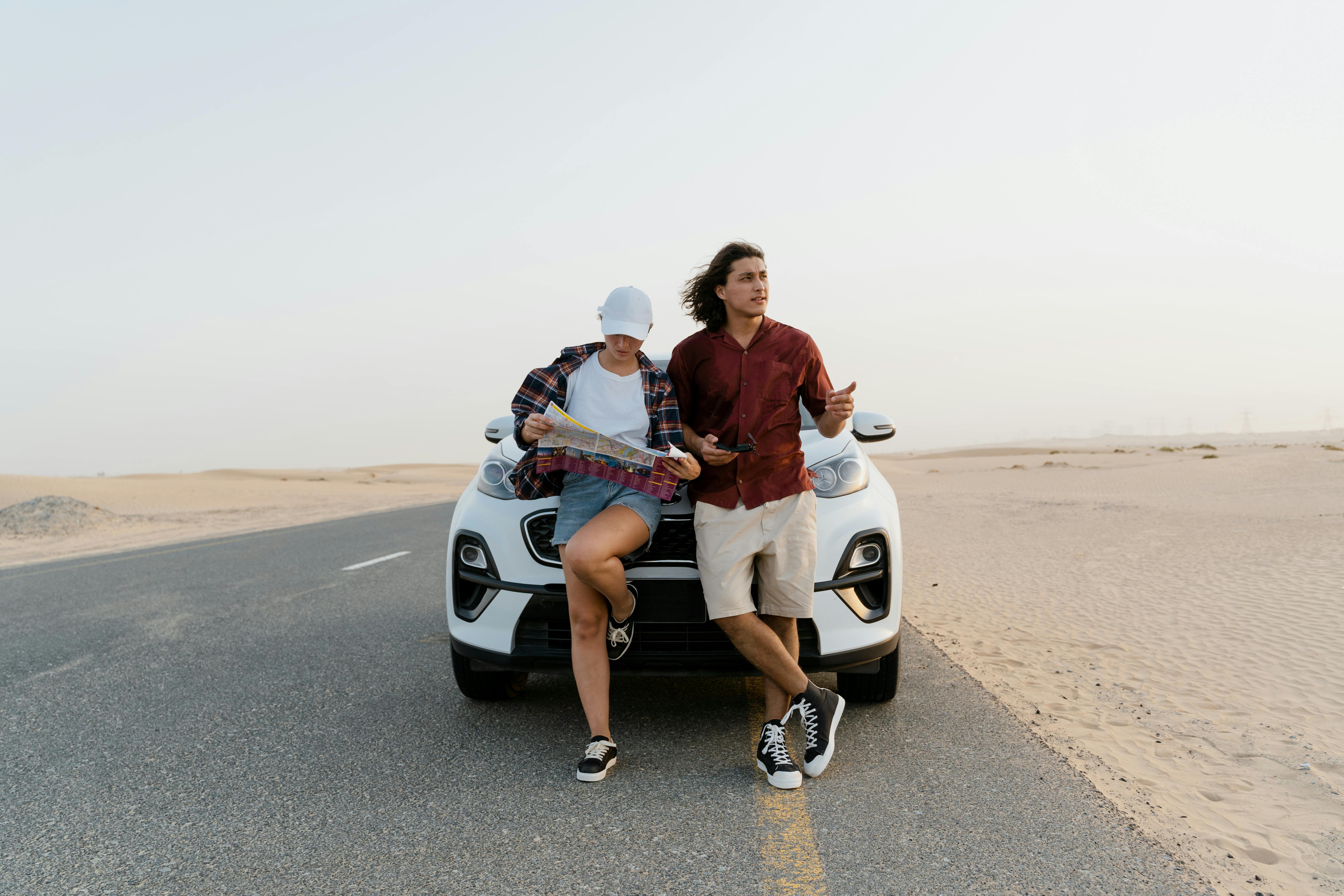 What to Expect from a Kosher Trip to Dubai
Dubai is a popular destination for tourists looking for a unique and exciting experience. While it may not be the most traditional kosher destination, it offers plenty of opportunities for those wishing to observe the dietary laws and traditions of kashrut. From restaurants that specialize in kosher cuisine to attractions tailored for visitors of all backgrounds, there is something for everyone in Dubai. Here is what you can expect from a kosher trip to Dubai.
When it comes to dining out, there are plenty of options available. There are several restaurants and cafés that specialize in kosher food, and many also offer vegetarian and vegan dishes as well. The menus will often include traditional Jewish dishes such as hummus, falafel, kabobs, shawarma, and more. Many of these eateries also provide delivery services so you can enjoy your favorite meals in the comfort of your own hotel room or vacation rental.
In addition to eating out, there are also several attractions that cater specifically to people following kashrut laws. For example, the Jewish Cultural Centre in downtown Dubai offers educational tours about Jewish history and culture as well as various activities such as cooking classes and community events. Other attractions include synagogues and mikvaot (ritual baths), which are essential for those who wish to remain observant while traveling abroad.
Finally, there are plenty of shopping opportunities available in Dubai that cater to those following kashrut laws. The city has several supermarkets stocked with kosher food items, as well as specialty stores that sell everything from challah bread to matzah balls and other traditional items. In addition, there are several boutiques where you can purchase traditional clothing such as yarmulkes (skullcaps) or tallitot (prayer shawls).
A kosher trip to Dubai is an excellent way to experience the city's culture while still being able to maintain your dietary restrictions and traditions. With its abundance of restaurants offering delicious meals, cultural centres offering educational tours about Jewish history and culture, synagogues for prayer services, mikvaot for ritual baths, supermarkets stocked with kosher food items and specialty stores selling traditional items – there is something for everyone!
Where to Find Kosher Groceries and Markets in Dubai
With a large and diverse population, Dubai is a melting pot of different cultures and cuisines. For those who keep kosher, finding the right food can be daunting. Fortunately, there are many options in the city for anyone seeking out kosher groceries and markets. Here is an overview of where to find kosher groceries and markets in Dubai.
The most obvious place to start looking for kosher groceries is at the various supermarkets throughout Dubai. Many of these supermarkets stock items that are certified as kosher by the Orthodox Union, including packaged foods, dairy products, meat products, breads, pastries and other items. In addition to these stores, there are also specialty stores that carry exclusively kosher foods.
If you're looking for a more traditional market experience, there are several places that specialize in selling kosher products. One such place is the Jewish Market located in the Deira area of Old Dubai. This market offers a wide selection of fresh produce as well as prepared meals and delicacies. It's also a great spot to pick up some souvenirs or traditional gifts.
For those who prefer to shop online for their kosher groceries, there are several websites that specialize in offering certified kosher products from around the world. These websites offer easy ordering with secure payment methods and delivery right to your door.
Finally, if you're looking for a more social experience when shopping for your kosher products, there are several organizations throughout Dubai that offer regular meet-ups and group shopping trips. These events provide an opportunity to meet other people with similar interests while also providing an easy way to find what you need.
No matter what your needs may be when it comes to finding Kosher food in Dubai, you can rest assured that there is something available for everyone. With so many different options available it's easy to find exactly what you need quickly and conveniently.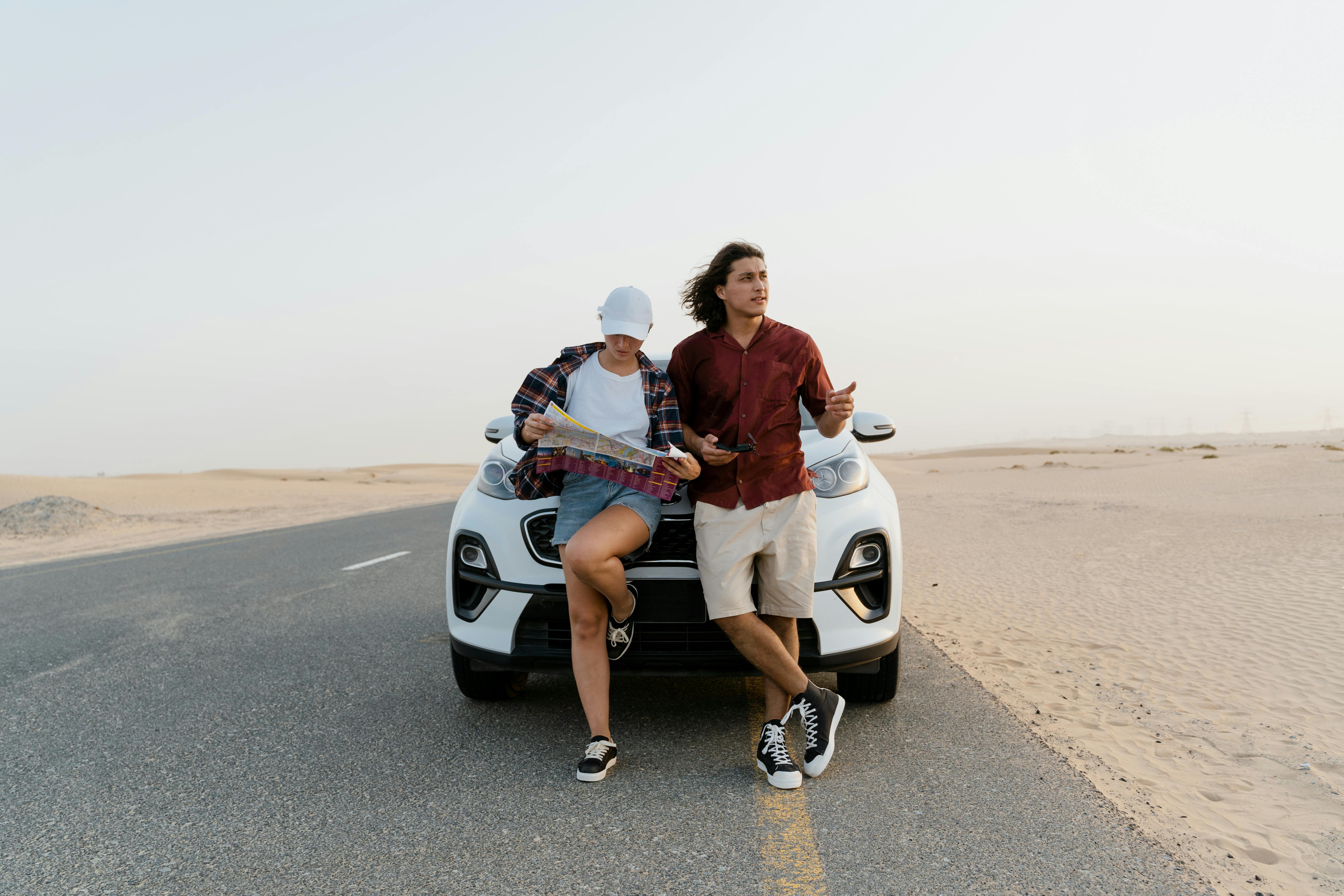 Conclusion
The Kosher Dubai Trip is a great way for those who follow the Jewish dietary laws to enjoy the beauty and culture of this exotic location. The trip offers exclusive experiences, such as visiting a Kosher-certified production facility, exploring the world-famous Dubai skyline, and learning about the historical roots of the Jewish people in the Middle East. All of these activities combined make for an unforgettable experience that can be enjoyed by all.
Moreover, with the help of an experienced tour guide, travelers can learn even more about local culture and history while tasting some delicious kosher food along the way. This trip is truly a once in a lifetime experience that will provide those who visit with memories that will last forever.
We hope this article has been helpful in providing you with more information about this unique trip and all it has to offer. If you would like to book your own Kosher Dubai Trip, please visit Kosher Tour Dubai.