Kosher Mehadrin Hotels Israel
• Best Kosher Mehadrin Hotels in Israel
• Most Luxurious Kosher Mehadrin Hotels in Israel
• Locations of Kosher Mehadrin Hotels in Israel
• How to Find Affordable Kosher Mehadrin Hotels in Israel
• Benefits of Staying at a Kosher Mehadrin Hotel in Israel
• Features of a Kosher Mehadrin Hotel in Israel
• Tips for Choosing the Right Kosher Mehadrin Hotel in Israel
• Different Types of Kosher Mehadrin Hotels in Israel
• What to Expect at a Kosher Mehadrin Hotel in Israel
• Guidelines to Follow when Booking a Stay at a Kosher Mehadrin Hotel in Israel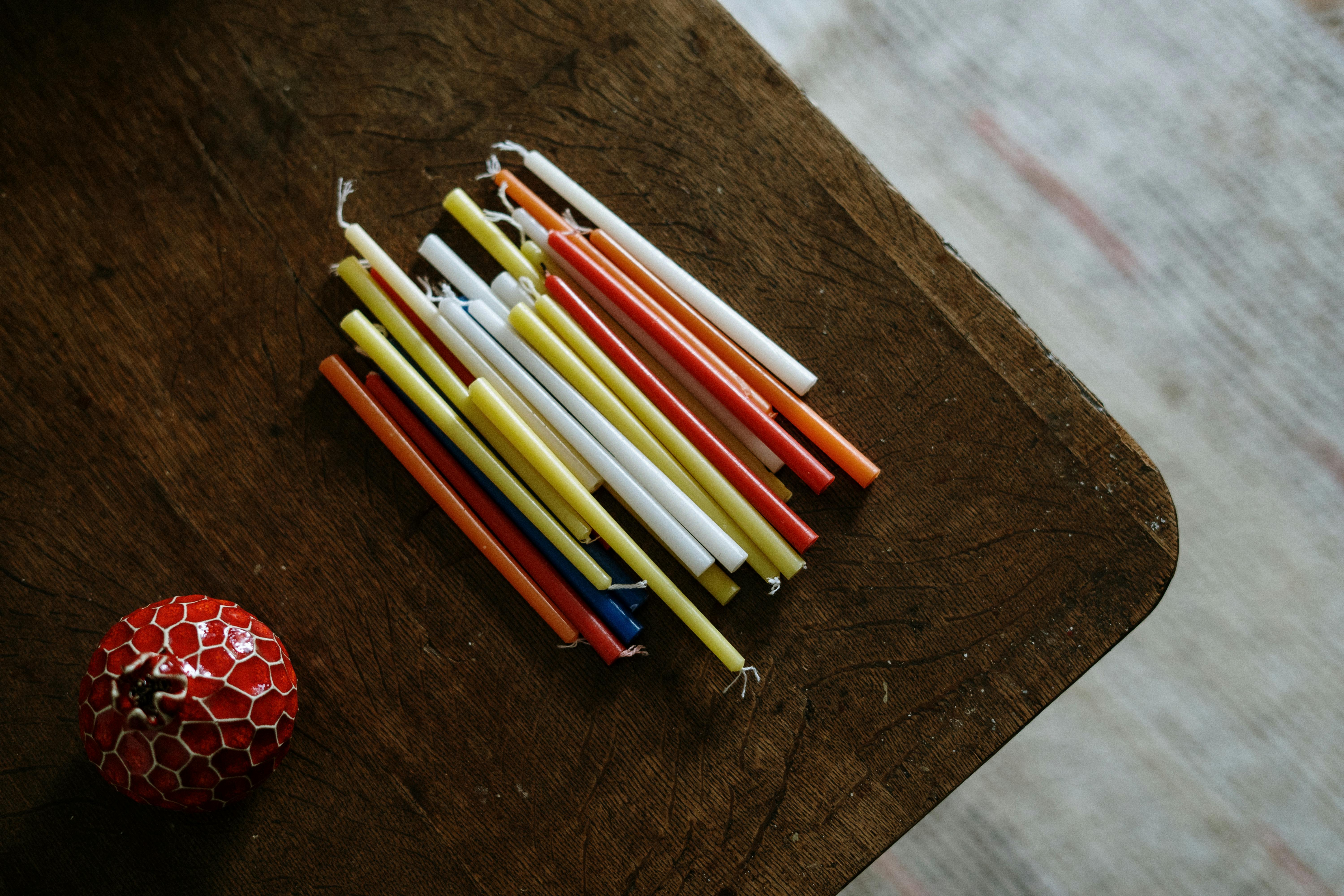 Kosher Mehadrin Hotels Israel is the premier source for a unique and truly exceptional experience in Israel. We are proud to offer a selection of luxurious, kosher-certified hotels that provide the highest level of hospitality, comfort, and service. Our hotels are renowned for their gourmet kosher cuisine, attentive staff, and cleanliness standards that meet the strictest of kosher regulations. Our hotels have been carefully selected to provide guests with an unforgettable experience in Israel. Whether you're looking for a romantic getaway or a family vacation, we guarantee you'll find the perfect hotel to fit your needs. With Kosher Mehadrin Hotels Israel, you can be sure that your stay will be one of true quality and comfort.The best Kosher Mehadrin Hotels in Israel are: The Prima Kings and the Dan Hotels. The Prima Kings is located in Jerusalem and offers a wide range of services, including a kosher restaurant, spa, pool and gym. The Dan Hotels are located across Israel, with locations in Jerusalem, Tel Aviv, Haifa and Eilat. All of their hotels have a wide selection of kosher restaurants and a variety of activities for guests to enjoy.
The Most Luxurious Kosher Mehadrin Hotels in Israel
Israel is renowned for its luxurious hotels that adhere to the highest Kosher standards and offer guests the utmost in comfort and relaxation. From beachfront resorts to mountain retreats, there is something for everyone. Here, we take a look at some of the most luxurious Kosher Mehadrin hotels in Israel.
The Dan Eilat Hotel provides guests with an unforgettable experience, with its stunning views of the Red Sea and its beautifully landscaped grounds. It offers a range of amenities including a private beach, spa, and fitness center. The hotel also offers some of the best kosher meals available in Israel.
The King David Jerusalem Hotel is one of the most prestigious and luxurious hotels in Israel. It is located in the heart of Jerusalem's Old City and boasts magnificent views of the city skyline. The hotel offers impeccable service and world-class cuisine as well as a variety of activities such as guided tours, shopping trips, and cultural events. Guests can enjoy a traditional Shabbat dinner or experience one of their amazing spa packages.
The David Citadel Hotel is located on one of Jerusalem's most iconic streets near the Old City walls and overlooks some breathtaking scenery. This award-winning hotel offers exceptional service along with modern suites that feature stunning panoramic views over Jerusalem's skyline. Guests can enjoy a variety of amenities such as a private pool, spa center, fitness center, and library.
For those looking for an exclusive retreat to relax and unwind away from it all, the Herods Hotel Dead Sea is perfect for you! Located on the shoreline of the Dead Sea this luxury hotel offers guests unparalleled views along with all the modern day comforts one would expect from a five star resort including an outdoor pool area overlooking the sea, several restaurants serving delicious kosher cuisine, tennis courts, gym facilities and more!
No matter what your needs are or where you're looking to go in Israel there are plenty of options available for those seeking out luxurious Kosher Mehadrin hotels. Whether you're looking for serenity or want to be close to all that Israel has to offer – these hotels provide everything needed for an unforgettable stay!
Locations of Kosher Mehadrin Hotels in Israel
Kosher Mehadrin Hotels are located throughout Israel, offering a luxurious experience for those travelers looking for a unique Jewish-style stay. The hotels offer guests a variety of amenities such as traditional Jewish cuisine, synagogue onsite, and even mikvahs. Many of these hotels are located in popular tourist destinations such as Jerusalem, Tel Aviv, and the Dead Sea. In Jerusalem, there are several Kosher Mehadrin Hotels to choose from. The Inbal Hotel is one of the most popular spots in the city, offering luxurious accommodations with access to nearby attractions like the Western Wall and Temple Mount. The David Citadel Hotel is also located in the heart of Jerusalem and offers stunning views of the Old City.
For visitors looking for a beach holiday, Tel Aviv is home to many Kosher Mehadrin Hotels. The Ramada Tel Aviv Hotel is one of the more popular spots in the city. Located near popular attractions such as Jaffa Old Town and Neve Tzedek, this hotel offers guests an unforgettable stay with access to traditional Jewish cuisine and nearby Synagogues. The Dan Panorama Tel Aviv Hotel is another great choice for visitors interested in exploring nearby attractions like Rabin Square and Sheinkin Street.
The Dead Sea area also has a number of Kosher Mehadrin Hotels to choose from. The Isrotel Dead Sea Resort & Spa offers guests an amazing experience with access to incredible views of the surrounding landscape from their rooms. The Leonardo Plaza Dead Sea Hotel is another great spot for travelers interested in taking advantage of nearby attractions such as Masada National Park or Qumran Caves.
No matter where you decide to stay in Israel, you can be sure that there will be plenty of Kosher Mehadrin Hotels available to fit your needs. With their luxurious amenities and convenient locations near popular tourist destinations, these hotels provide an unforgettable experience for those interested in exploring everything that Israel has to offer!
How to Find Affordable Kosher Mehadrin Hotels in Israel
Planning a trip to Israel doesn't have to be expensive or difficult. With the help of the Internet, finding affordable kosher Mehadrin hotels in Israel has never been easier. Whether you are looking for a luxurious stay or just want to find a place that meets your specific dietary requirements, here are some tips on how to find an affordable kosher Mehadrin hotel in Israel.
The first step in finding an affordable kosher Mehadrin hotel is to research online and compare prices. There are many websites dedicated to finding affordable accommodation in Israel, so make sure you take advantage of them. You can also check out reviews from previous guests, which can give you an idea of what the experience is like at different hotels.
Another great way to save money on your trip is by booking your stay during the off-season. Many hotels offer special discounts during this time, so it's worth checking out the rates at different times of year before committing to a stay.
It's also important to consider the location of the hotel. If you plan to stay in Jerusalem or Tel Aviv, there are plenty of affordable options close by that meet all of your needs. However, if you plan on visiting smaller cities and towns across Israel, then you may have fewer options available for kosher Mehadrin hotels.
Finally, don't forget about special deals and discounts that some hotels offer throughout the year. Many hotels offer discounts for groups or special occasions such as holidays and weddings, so be sure to ask about these when booking your stay.
By following these tips, you can easily find an affordable kosher Mehadrin hotel in Israel that meets all of your needs and budget constraints. With a little bit of research and planning ahead, you can enjoy a comfortable and enjoyable stay without breaking the bank!
Kosher Mehadrin Hotels in Israel
Staying at a Kosher Mehadrin Hotel in Israel can offer a unique and exclusive experience. These hotels are some of the best in the world, offering an exceptional level of service and amenities. They provide a luxurious and comfortable stay, as well as an environment that follows the Jewish dietary laws. Whether you're looking for a romantic getaway or just want to experience something different, staying at a Kosher Mehadrin Hotel is the perfect choice.
Kosher Mehadrin Hotels are known for their attention to detail and exceptional level of service, providing guests with an unforgettable experience. From the moment you enter, you will be surrounded by luxury and comfort. The staff is friendly and attentive, making sure all your needs are met. The rooms are spacious and comfortable, featuring modern amenities such as flat-screen TVs, air conditioning, Wi-Fi access and more.
The food served at these hotels is strictly kosher; only certified kosher ingredients are used to prepare meals that comply with Jewish dietary laws. Guests can enjoy delicious dishes from around the world made with fresh ingredients that are certified kosher by the local rabbinical authority. As these hotels strive to provide guests with an enjoyable stay, they also adhere to strict religious guidelines regarding entertainment and activities provided onsite.
Staying at a Kosher Mehadrin Hotel is an excellent way to learn more about Jewish culture and traditions while enjoying luxurious accommodations and amenities. These hotels strive to provide an atmosphere of peace and serenity so that guests can relax in comfort while still observing all religious laws. In addition, they offer excellent customer service so that even those unfamiliar with Jewish dietary laws can have a pleasant stay without having to worry about any restrictions or worries while on vacation in Israel.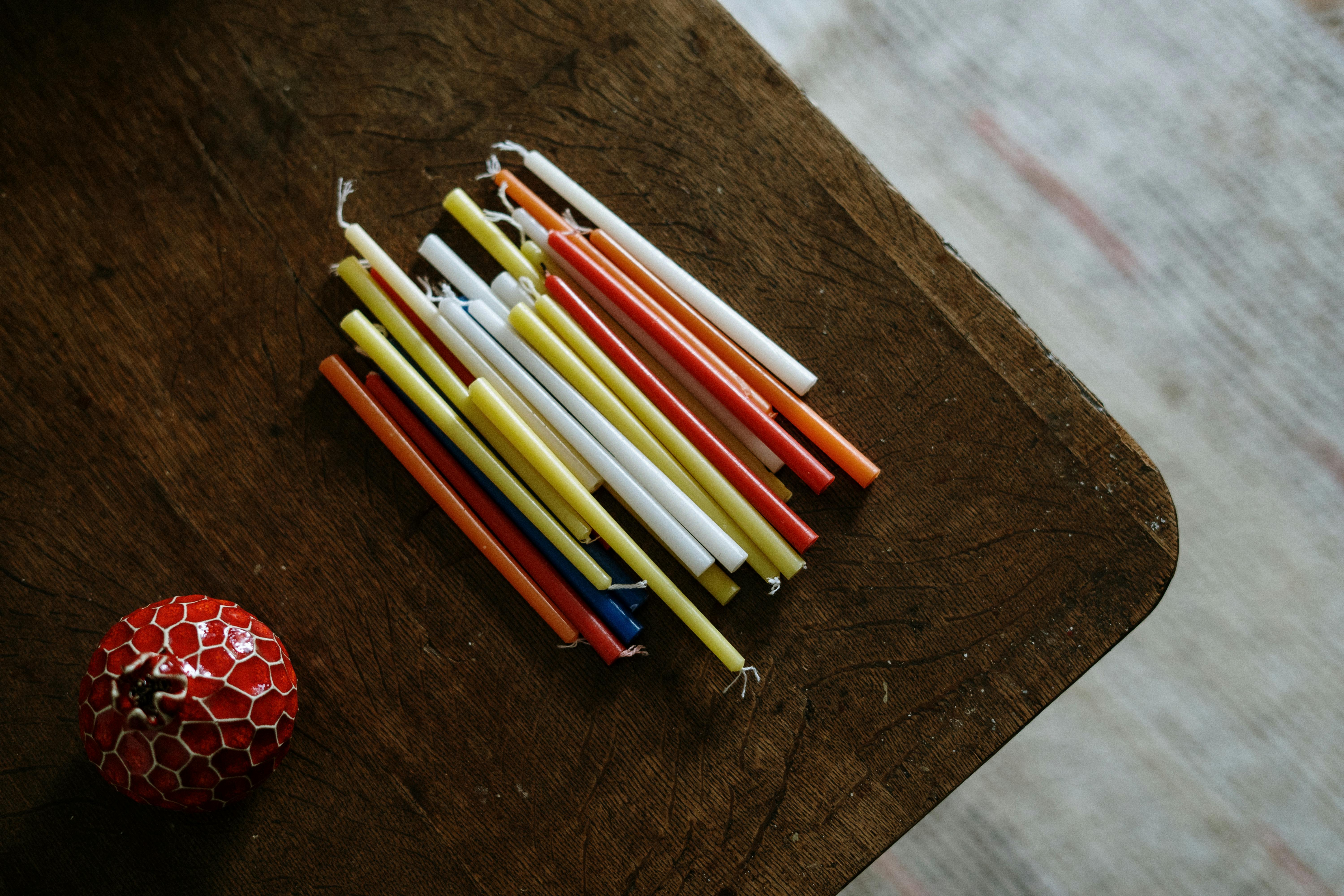 Mehadrin Hotels
Kosher Mehadrin Hotels in Israel offer visitors the highest level of adherence to Jewish dietary laws and include features that ensure a pleasant and comfortable stay. These hotels are perfect for travelers who want to enjoy a luxurious vacation in one of the most beautiful countries in the world without compromising on their religious beliefs or practices. Some of the features that make Kosher Mehadrin Hotels so special include:
Fully Supervised Kosher Kitchen
Kosher Mehadrin Hotels provide guests with a fully supervised kosher kitchen, ensuring that all food prepared and served adheres to the highest standards of kosher observance. This includes strict separation between meat and dairy products, as well as special kitchenware and utensils dedicated solely for preparing meat or dairy dishes.
Separate Swimming Pools and Other Facilities
Kosher Mehadrin Hotels also provide separate swimming pools, beach access, gymnasiums, and other facilities for men and women. This ensures that all guests can use the facilities safely and comfortably, without any risk of interaction between those of different genders.
Highly Specialized Staff
Kosher Mehadrin Hotels have highly specialized staff who are knowledgeable about Jewish dietary laws. This means that they are able to help guests understand what is permissible according to Jewish law and can provide assistance with any questions or concerns about keeping kosher while staying at the hotel.
On-Site Synagogue & Special Events
Kosher Mehadrin Hotels have an on-site synagogue where guests can pray during their stay. Additionally, many hotels offer special events such as Torah classes or lectures by rabbis throughout the year. These events provide an opportunity for visitors to learn more about Judaism while enjoying a luxurious vacation in Israel.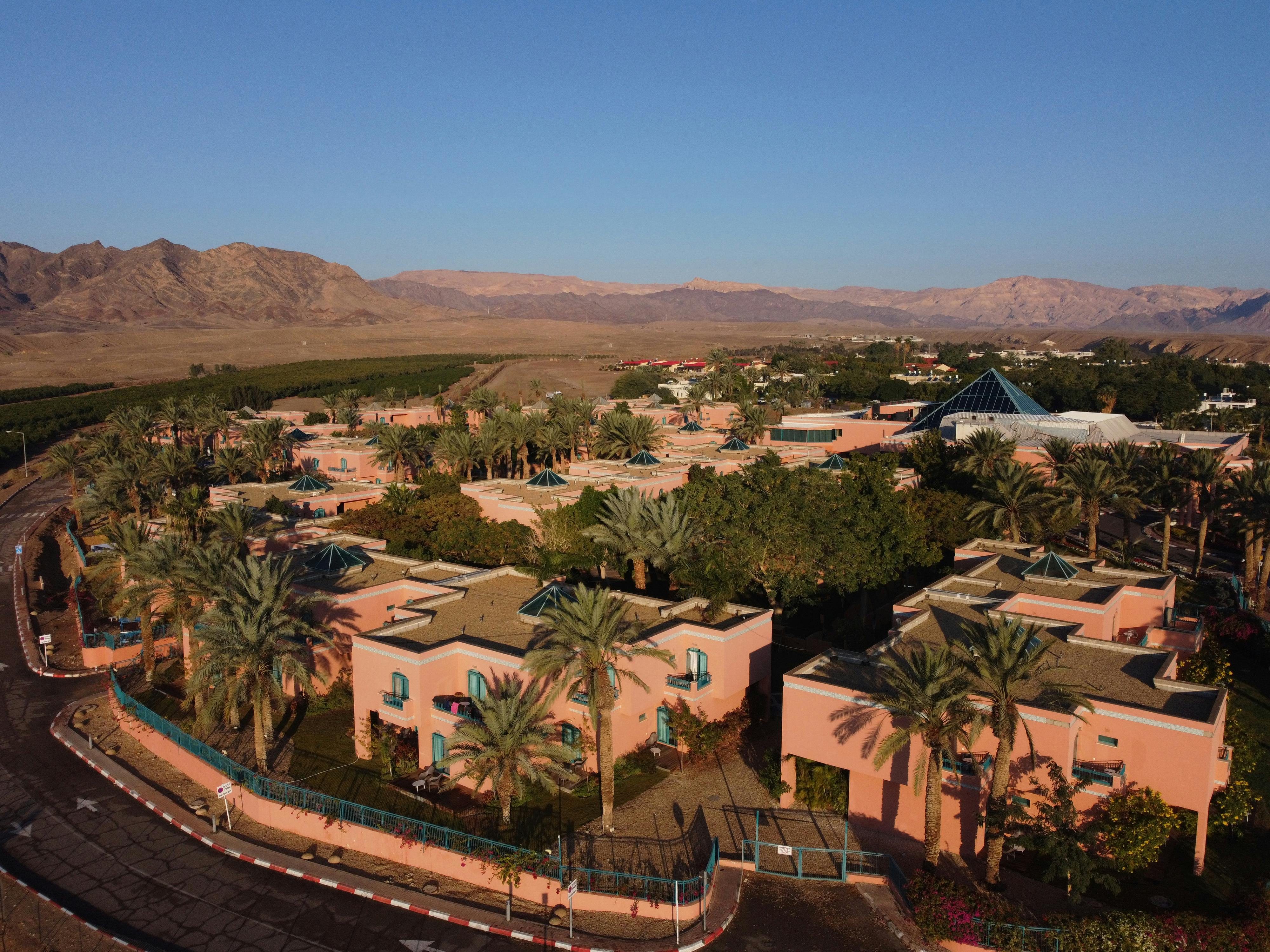 1. Check for Certification
When selecting a kosher Mehadrin hotel in Israel, be sure to check that the hotel has received valid certification from an authorized organization. This is important to ensure that the hotel adheres to all required standards and regulations. Be sure to look for the kosher certification symbol on the website or in any other marketing materials. In addition, inquire about whether or not staff members have been trained in proper kosher practices.
2. Research Accommodations
When selecting a kosher Mehadrin hotel in Israel, research the types of accommodations available and check for amenities such as air conditioning, swimming pools, spas, gyms, restaurants, and shops. Also inquire about any additional fees for services such as parking or housekeeping.
3. Examine Hotel Policies
Before booking at a kosher Mehadrin hotel in Israel, be sure to read through all of the policies carefully and ask questions if something is unclear. Some policies may include restrictions on activities such as smoking or drinking alcohol on-site. Additionally, it's important to find out what type of payment methods are accepted and if there are any special requirements for making reservations.
4. Read Reviews
Read reviews from past guests of any potential hotels you may be considering staying at in order to get an idea of what other people have experienced at the hotel. This can help you make an informed decision when selecting a kosher Mehadrin hotel in Israel. Reviews can also provide helpful information about customer service quality and overall cleanliness of the property.
5. Compare Prices
Finally, compare prices between multiple hotels before making your final selection. Consider factors such as location relative to attractions and amenities offered when determining which is the best value for your specific needs and budget.
Kosher Mehadrin Hotels in Israel
Kosher hotels in Israel provide a unique experience for religious travelers. These hotels adhere to strict kosher standards, providing a comfortable and enjoyable stay for guests of all backgrounds. There are many different types of kosher Mehadrin hotels throughout the country, each offering its own unique amenities and services.
Full Kosher Hotels
Full kosher hotels offer the highest level of kosher standards for guests. All food served is certified as kosher and all items used in the kitchen must meet strict religious guidelines. Full kosher hotels also provide separate swimming pools and gyms for men and women, as well as segregated seating areas throughout the facility.
Family Kosher Hotels
Family kosher hotels are designed with families in mind and offer a relaxing environment for adults and children alike. Many of these facilities have separate sections for adults and children, allowing parents to enjoy their stay without worrying about their children being exposed to any inappropriate behavior or activities. Family kosher hotels have a variety of activities available to keep children entertained, such as pools, playgrounds, movie nights, and more.
Ultra-Orthodox Kosher Hotels
Ultra-Orthodox kosher hotels cater specifically to those who adhere to extremely strict religious laws. These facilities typically do not provide any recreational or entertainment activities onsite; instead they focus on providing guests with an ultra-Orthodox experience that includes spiritual guidance and learning opportunities.
Luxury Kosher Hotels
Luxury kosher hotels provide an upscale experience for guests who want to enjoy the finest amenities while still adhering to their religious beliefs. These facilities often feature high-end restaurants, spas, fitness centers, swimming pools, gyms, business centers, meeting rooms, private suites, and more. Luxury kosher hotels also typically offer concierge services that can help arrange sightseeing tours or other special requests during their stay.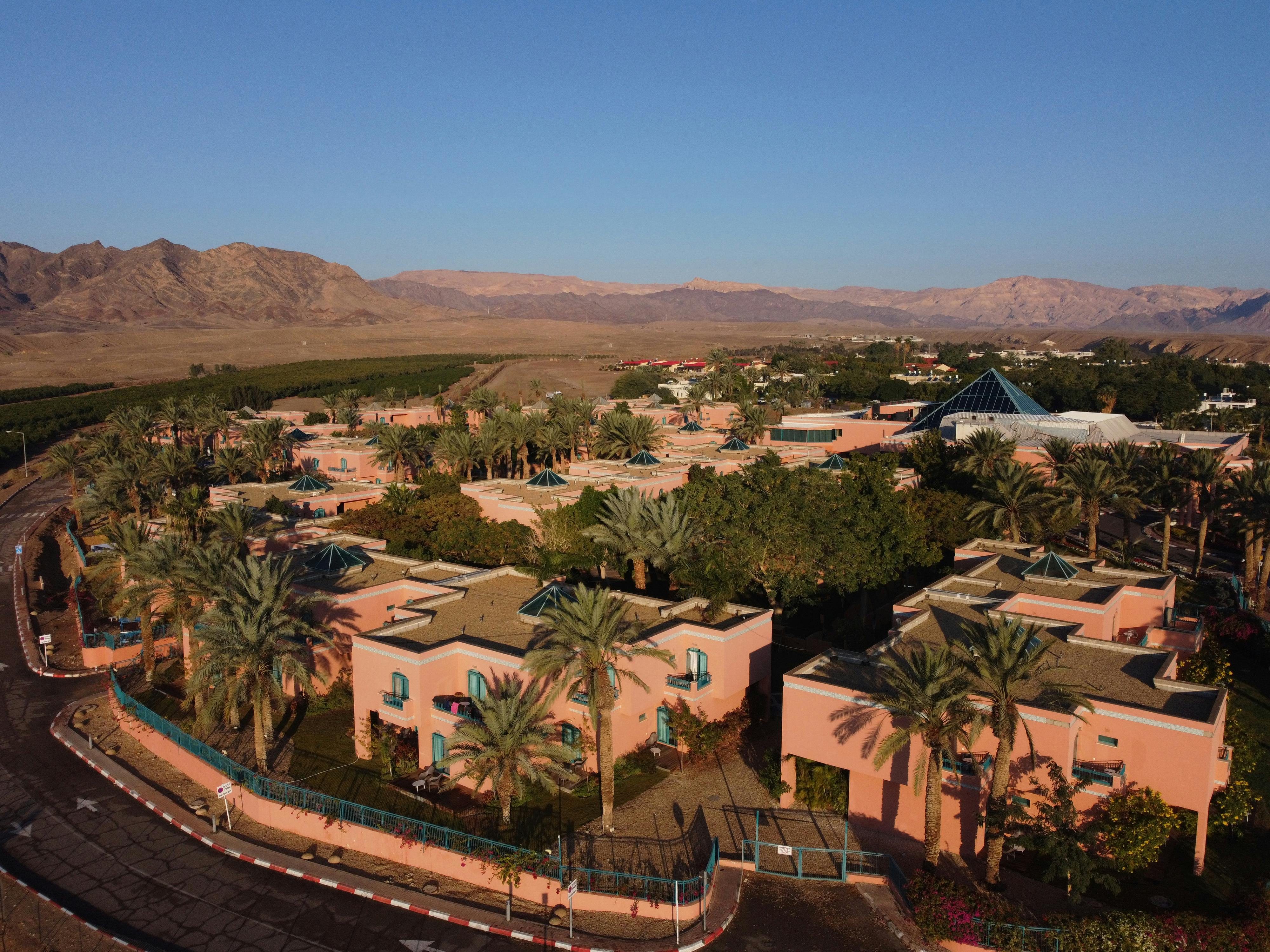 Conclusion
Kosher Mehadrin Hotels Israel is a great way to experience the Land of Israel. It offers a unique and intimate experience that you can't find anywhere else. With its high-quality accommodations, amenities, food, and staff, it is no wonder why it is so popular among travelers. Whether you are looking for a place to stay for a weekend or an extended holiday, Kosher Mehadrin Hotels Israel has something for everyone.
Kosher Mehadrin Hotels Israel offers an unforgettable experience that will make your stay even more enjoyable. With its luxurious amenities, delicious meals, and attentive staff, it's easy to see why so many travelers come back to Kosher Mehadrin Hotels Israel time after time. Enjoying the beauty of the land of Israel while staying in a luxury hotel is an experience you won't soon forget!
To book your next trip with Kosher Mehadrin Hotels in Israel, visit [Traveler Kit](https://travelerkit.com/).