Kosher Vacation Destinations
• Top 5 Kosher Vacation Destinations
• Best Kosher Vacation Resorts
• Exploring the Kosher Cuisine Scene
• Popular Kosher Tourist Attractions
• Tips for a Stress-Free Kosher Holiday
• Enjoying a Luxurious Shabbat Getaway
• Finding Kosher-Friendly Accommodations
• Making Your Travel Plans Around the Jewish Holidays
• Making Sure You Have Access to Kosher Food During Your Trip
• Visiting Synagogues and Jewish Sites During Your Trip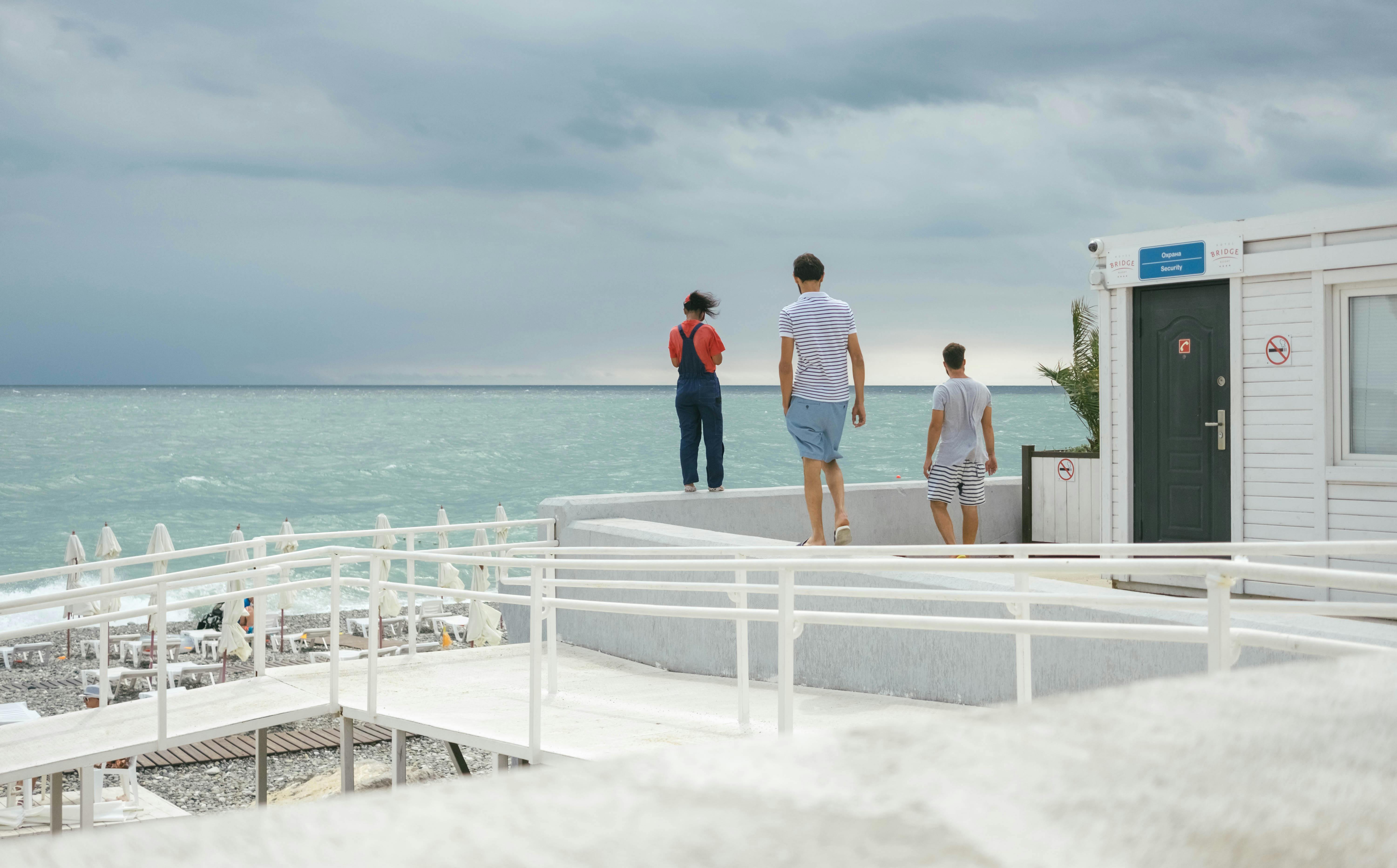 Are you looking for an exciting vacation destination that offers the benefits of a kosher lifestyle? If so, then you're in luck! There are a growing number of destinations around the world that cater to travelers who want to observe the Jewish dietary laws while still enjoying an amazing vacation. From beach resorts in Israel to luxury cruises in the Caribbean, there are plenty of options for a kosher vacation. Whether you're looking for an escape from the everyday hustle and bustle or a chance to explore a new culture, there is something for everyone. In this article, we'll take a look at some of the best kosher vacation destinations around the globe.1. Jerusalem, Israel: With its abundance of kosher restaurants, religious sites and cultural attractions, Jerusalem is a perfect destination for a kosher vacation.
2. Miami Beach, Florida: Home to an array of world-class kosher restaurants and accommodations, Miami Beach offers a vibrant atmosphere and plenty of activities for the whole family.
3. New York City, New York: From the historic Lower East Side to the bustling Upper West Side, NYC offers some of the best kosher restaurants in the world and many unique attractions that make it an ideal place to visit on a kosher vacation.
4. Los Angeles, California: With its warm climate and numerous attractions such as Universal Studios Hollywood and the Hollywood Walk of Fame, Los Angeles is sure to be a hit with families looking for a kosher vacation.
5. Tel Aviv, Israel: Tel Aviv is known for its sunny beaches and lively nightlife scene but it also boasts an impressive selection of kosher restaurants and accommodations making it an ideal destination for those seeking a kosher vacation experience.
Kosher Vacation Resorts
When planning a vacation, one of the things to consider is finding a place that meets kosher dietary requirements. Thankfully, there are many resorts that specialize in providing guests with a kosher experience. From luxury beachfront properties to ski resorts, there is something for everyone who is looking for a kosher vacation. Here are some of the best Kosher Vacation Resorts around the world.
The Grand Hotel Tremezzo in Lake Como, Italy offers an impressive array of kosher options with their Kosher Culinary Experiences. Guests can enjoy delicious Mediterranean cuisine, including traditional Italian dishes like pizza and pasta, as well as Asian-inspired dishes. The resort also has a spa and wellness center, allowing guests to relax and rejuvenate during their stay.
Mountain View Grand Resort & Spa in Whitefield, New Hampshire offers guests an opportunity to experience luxurious accommodations while still adhering to their dietary requirements. The resort boasts five-star amenities such as a full-service spa, fitness center and indoor pool. In addition, the on-site restaurant features an extensive menu of both vegan and vegetarian dishes that are all certified kosher.
The Langham Huntington in Pasadena, California provides guests with an unforgettable experience in a luxury setting. The property features its own on-site Kosher Kitchen where guests can enjoy traditional Jewish cuisine prepared by skilled chefs. In addition to the culinary offerings, the hotel also features a beautiful outdoor pool area and spa services which make it ideal for those looking for some R&R.
The Atlantis Paradise Island Resort in the Bahamas is one of the most popular destinations for those wanting to travel while observing kashrut laws. The property offers its own Kosher Concierge service which provides assistance with locating certified kosher restaurants and shops nearby as well as arranging special events such as bar/bat mitzvahs and Shabbat dinners. There is also an on-site synagogue where guests can take part in religious services.
Finally, those looking for a ski vacation should consider visiting Park City Mountain Resort in Utah. This luxurious ski resort offers not only stunning views but also plenty of activities such as skiing and snowboarding. In addition, they have several certified kosher restaurants on site so that guests can still enjoy delicious meals while observing their dietary restrictions.
No matter what type of vacation you are looking for, there are plenty of resorts that offer great kosher experiences. From luxury beachfront properties to ski resorts, there is something for everyone who is looking for a kosher vacation.
Exploring the Kosher Cuisine Scene
The kosher cuisine is a traditional way of eating and cooking, which is followed by Jews all over the world. This cuisine is based on strict rules and regulations laid down in the Torah. The laws state that certain animals and birds can be eaten, while others cannot. Similarly, food must be prepared in a certain way in order to be considered kosher. In addition, there are laws regarding what foods may not be mixed together or served at the same meal.
Kosher cuisine has been around for thousands of years and it continues to evolve over time. Today, it is becoming more popular as people become more aware of its health benefits and its ability to bring people together through food. There are many restaurants around the world that specialize in kosher cuisine, offering dishes such as falafel, hummus, shawarma, and matzo ball soup. These restaurants often feature a variety of vegan and vegetarian options as well as traditional meat dishes.
In addition to restaurants, there are also grocery stores that carry certified kosher products such as meats, cheeses, breads, and other specialty items. These stores usually label their products with the "Kosher Circle" symbol so that customers can easily identify which items are acceptable for their dietary needs.
In recent years there has been an explosion of interest in exploring kosher cuisine from both Jewish and non-Jewish individuals alike. Whether it's for religious or health reasons or simply because they appreciate the unique flavors these dishes have to offer; many people have begun to experiment with different recipes at home or venture out to try new restaurants in search of delicious meals.
Overall, exploring the kosher cuisine scene can open up a whole new world of culinary delights for both novice cooks and experienced chefs alike! With its wide variety of flavors and array of healthy options available; anyone who loves food should take some time to explore this fascinating culinary tradition!
Popular Kosher Tourist Attractions
When it comes to traveling while keeping kosher, there are a variety of popular tourist attractions that can provide an enjoyable experience for all. From the stunning natural wonders of Israel to the vibrant cultural sites in Europe, there are a plethora of kosher tourist spots that can make for an unforgettable trip.
In Israel, the Dead Sea and Masada are two of the most popular kosher tourist attractions. The Dead Sea is an incredible natural wonder with its hauntingly beautiful views and therapeutic properties. Visitors can take a dip in its salty waters or simply relax on its banks while taking in the breathtaking views. Masada also provides visitors with stunning views as well as a unique historical experience.
In Europe, Jewish communities have been around for centuries and have left behind a rich cultural heritage. From the Jewish Quarter in Prague to the Spanish Synagogue in Prague and even Yiddish theater in Warsaw, there is something to see for everyone interested in learning more about Jewish culture and history.
For those looking to explore Jewish history more closely can visit some of Europe's most famous synagogues such as The Great Synagogue of Florence, Italy or The Grand Choral Synagogue of St Petersburg, Russia. Visitors can learn about the architecture, art and culture that each synagogue has to offer while enjoying a unique glimpse into Judaism's past.
Finally, kosher tourists looking for something a bit more relaxing can visit one of Europe's many spas or health centers where they can enjoy spa treatments while following dietary rules. Many spas offer special packages specifically designed for those who keep kosher so they don't have to worry about finding food that meets their dietary requirements.
All in all, there are plenty of kosher tourist attractions all around the world that provide visitors with an amazing experience while still being able to follow their dietary guidelines. No matter where you go or what you do on your travels, you're sure to find something that will make your trip unforgettable!
Plan Ahead
Planning ahead is the key to a stress-free kosher holiday. Start by making a list of all the dishes you will need to make and the ingredients you will need to purchase. This will help you stay organized and ensure that you have everything you need for the big day. Once you have your list, start shopping for ingredients in advance so that you don't have to rush at the last minute. Make sure to double-check your list before heading out, as forgetting something can add unnecessary stress.
Delegate Tasks
If there are multiple people helping with your holiday meal, don't be afraid to delegate tasks. You can assign dishes to each person and ask them to bring them on the day of your celebration. If you don't have enough people or resources to do this, consider hiring a caterer or asking a local grocery store or deli to prepare some of your dishes for you. Delegating tasks can help lighten the load and make it easier for everyone involved.
Set Up A Buffet
Setting up a buffet is an easy and efficient way to serve food on a kosher holiday. This way, guests can help themselves and choose which dishes they would like without anyone having to worry about serving individual plates or passing around large platters of food. Make sure that all items are clearly labeled so that guests know which foods are kosher and which aren't.
Don't Overdo It
It's easy to get carried away when it comes to preparing food for a holiday gathering. While it may be tempting to make every dish under the sun, try not to overdo it by making too much food or too many different dishes. Stick with classic favorites that everyone will enjoy, rather than trying out something new that may not turn out well. Making too much food can also lead to unnecessary waste.
Take Time To Relax
It's important that you take time out of your busy schedule for yourself during the holidays as well. Try scheduling some time each day just for yourself where you can relax and unwind without any distractions from family or friends. Taking some time away from all the hustle and bustle can help reduce stress levels and make it easier for you to enjoy your special day.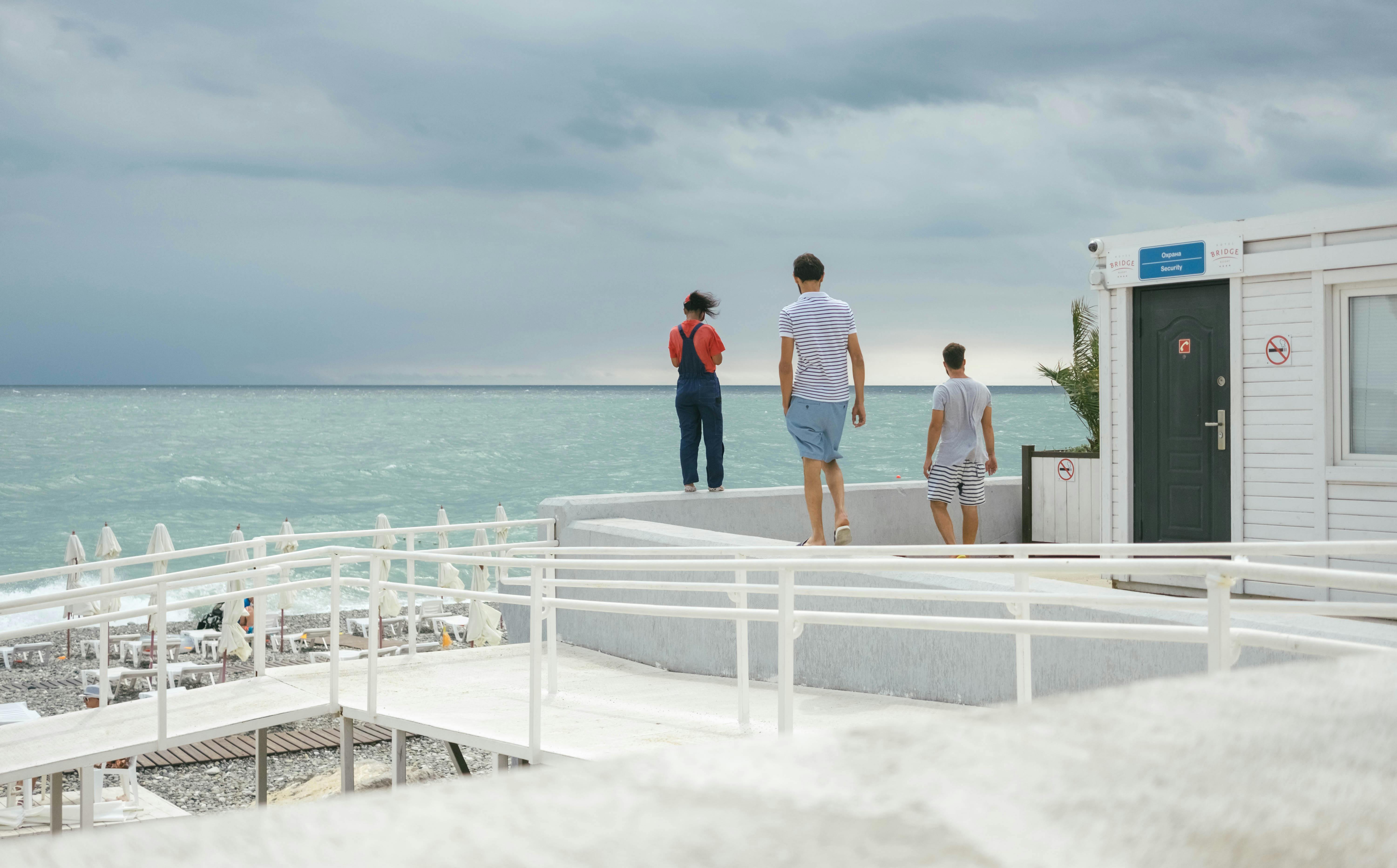 Enjoying a Luxurious Shabbat Getaway
Shabbat is an important part of Jewish life and is often celebrated with family and friends. But for those looking to take their Shabbat experience to the next level, there are plenty of luxurious getaways that offer a truly special experience. From exclusive resorts to private villas, there are plenty of ways to enjoy a luxurious Shabbat getaway.
For those looking for an all-inclusive luxury experience, many resorts offer special packages for Shabbat. These packages often include everything from luxury accommodations to gourmet meals prepared by top chefs. Many resorts also have special programs and activities designed specifically for Shabbat, such as yoga classes or lectures on Jewish history and culture. For those wanting to explore the local area, many resorts also offer guided tours of nearby cities and attractions.
For those who prefer a more private experience, renting a villa can be an ideal way to enjoy a luxurious Shabbat getaway. Villas typically come with all the amenities of a resort, including luxury accommodations, gourmet meals, and even private chefs. But the beauty of renting a villa is that it offers complete privacy and seclusion away from the hustle and bustle of everyday life.
No matter how you choose to enjoy your luxurious Shabbat getaway, it's sure to be an unforgettable experience that will leave you feeling refreshed and energized. So why not treat yourself to an unforgettable getaway this year? With so many options available, there's something out there for everyone looking for a unique way to celebrate Shabbat in style!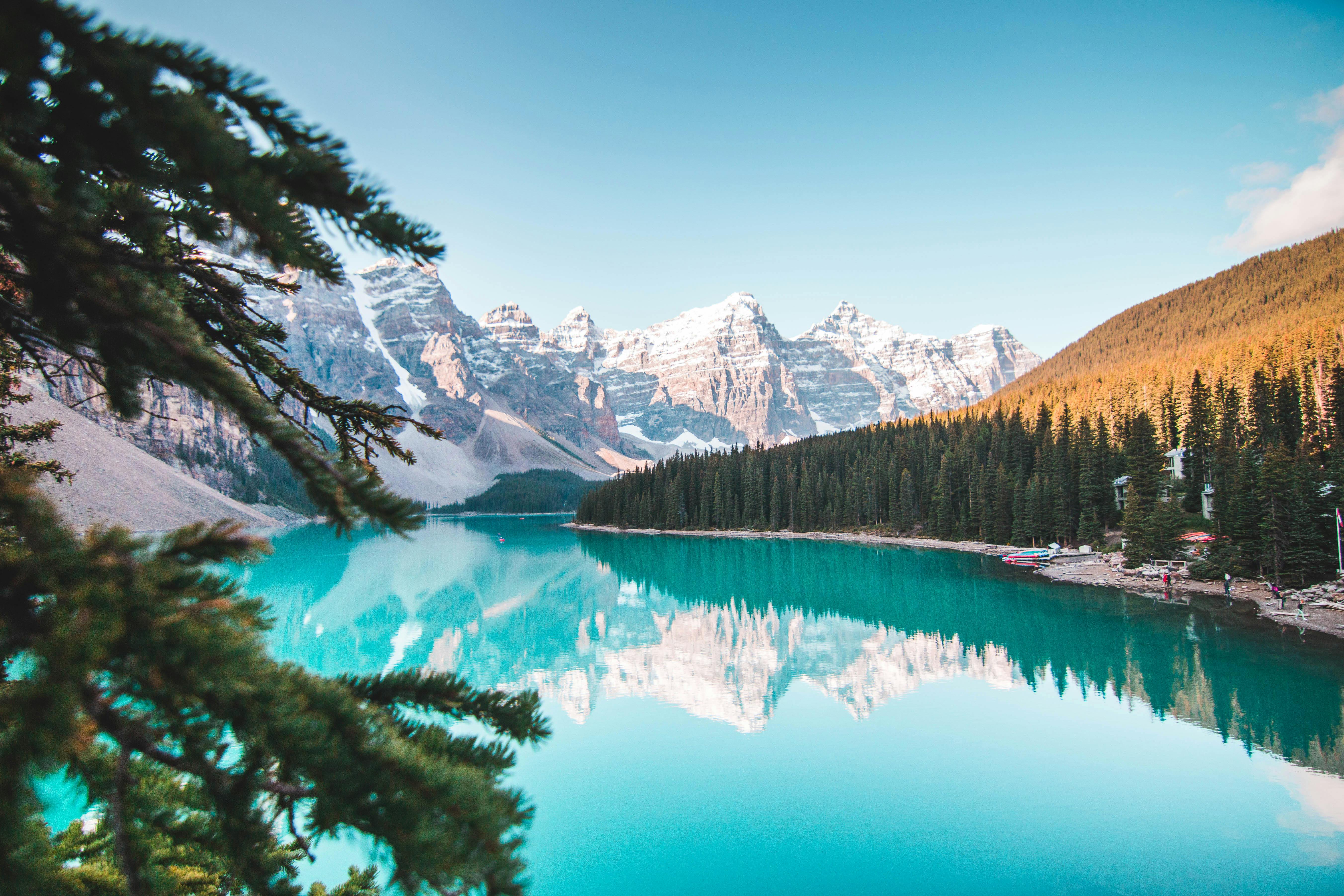 Finding Kosher-Friendly Accommodations
Traveling while maintaining a kosher diet can be challenging, but it doesn't have to be. There are many ways to find kosher-friendly accommodations and ensure that your travel plans adhere to your dietary restrictions.
The first step is to research the area you'll be visiting. Look for local restaurants that offer kosher meals, as well as any nearby grocery stores that sell kosher food. You can also use online resources such as Yelp or Google Maps to find listings of kosher restaurants and stores in the area.
Another great way to find kosher-friendly accommodations is to ask friends and family members who have traveled to the region before. They may know of hotels or other accommodations that offer kosher meals or access to local markets where you can purchase foods that meet your dietary requirements.
You should also look into accommodations specifically designed for travelers with religious dietary needs. Many hotels, resorts, and bed & breakfasts cater to guests who keep a strict adherence to their faith's diets. These establishments often provide access to onsite dining options that serve only certified kosher meals, as well as shops where travelers can purchase groceries and other items necessary for their dietary needs.
Finally, many airports have begun offering a variety of options for travelers who require special diets, so make sure you check with the airport before your trip if this is something you'll need during your travels.
Finding kosher-friendly accommodations doesn't have to be difficult – with some research and planning ahead of time, you can ensure that all of your travel plans adhere to your dietary restrictions while still allowing you enjoy all of the sights and experiences of a new destination!
Making Your Travel Plans Around the Jewish Holidays
Planning a trip around the Jewish holidays can be tricky, but with a little bit of knowledge about the religious calendar and an understanding of Jewish customs, you can make sure your travels don't interfere with important observances. The Jewish year is based on the lunar cycle and is divided into 12 months, each representing a different season or holiday. The dates of each holiday vary from year to year, but there are certain times when it's best to avoid traveling, depending on which holidays you wish to observe.
One of the most important Jewish holidays is Rosh Hashanah, which marks the start of the Jewish New Year. On this day, Jews all over the world gather together to celebrate with prayer and feasting. During this time, it's best to avoid any long-distance travel as it can interfere with being able to participate in the holiday festivities.
The High Holidays are also a major part of the Jewish calendar and include Yom Kippur (the Day of Atonement), Sukkot (the Feast of Tabernacles) and Shemini Atzeret (the Last Great Day). These holidays are marked by intense prayer and fasting and should be avoided when making travel plans.
The Festival of Lights or Hanukkah is also an important holiday that should be taken into account when making travel plans. This holiday commemorates a miraculous victory by a small group of Jews over their oppressors in ancient Israel. Celebrations usually include lighting menorahs in public places, eating traditional foods like latkes and playing dreidel games.
Another significant event on the Jewish calendar is Passover or Pesach, which marks the exodus from Egypt by Moses and his people. During this time, it's customary for Jews to abstain from leavened bread products known as chametz and eat only unleavened bread known as matzah instead. Traditional foods eaten during Passover include matzah ball soup, charoset (a mixture of apples and nuts) and gefilte fish (a type of stuffed fish dish).
Finally, Shavuot is another major event on the Jewish calendar that should be taken into consideration when planning your travels. This holiday celebrates Moses receiving the Ten Commandments at Mount Sinai and usually includes all-night study sessions known as Tikkun Leil Shavuot where Jews learn about religious texts such as Talmud or Torah commentaries.
By taking into account these important events on the Jewish calendar when making your travel plans, you can ensure that your travels don't interfere with any observances or festivities associated with these holidays.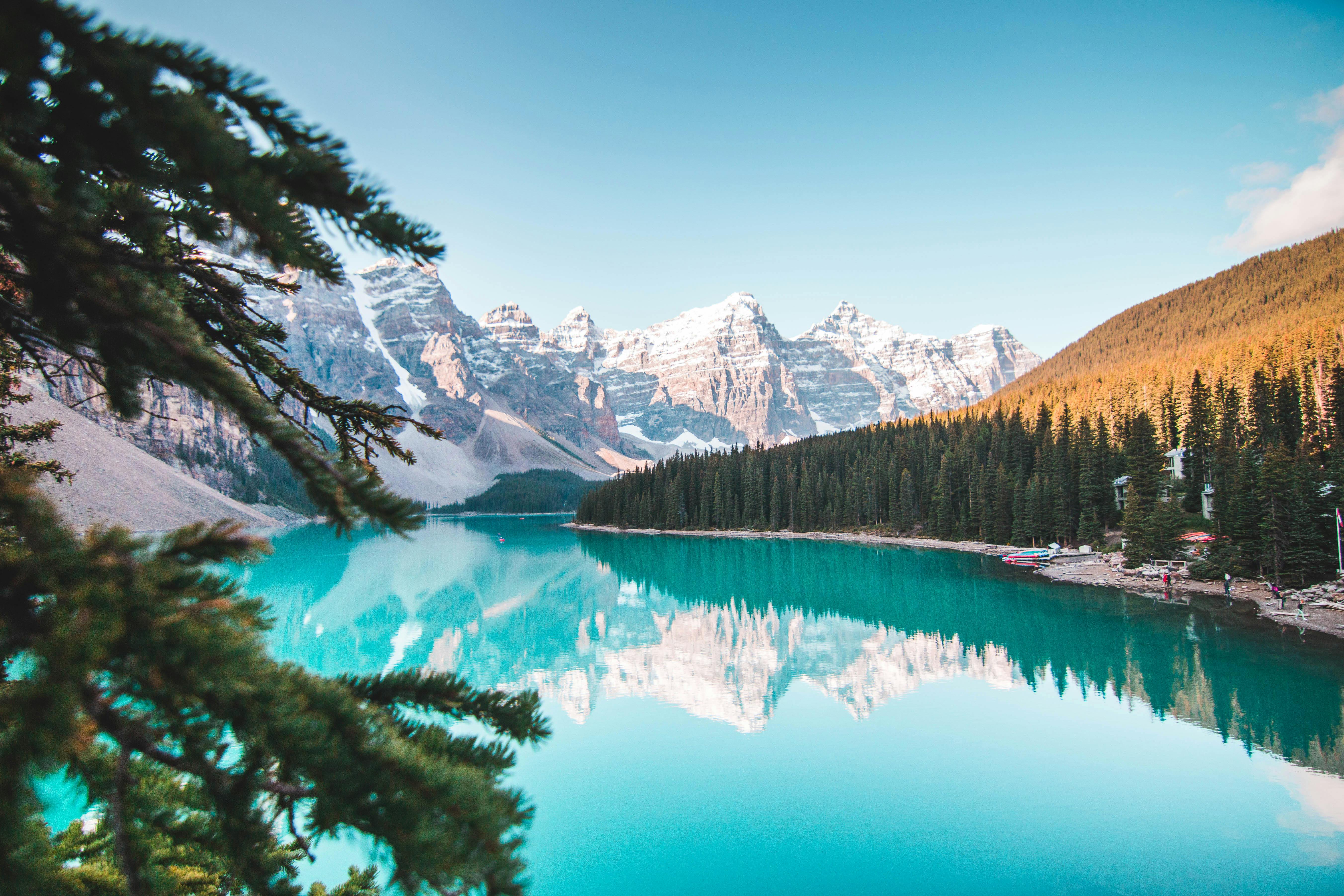 https://www.koshervacationdestinations.com/
Conclusion
Kosher Vacation Destinations is a great resource for those looking to explore the world in a Jewish-friendly way. Not only do they offer a wide range of kosher-friendly hotels and resorts, but they also provide an easy way to find and book these destinations without any hassle. Furthermore, the website provides helpful information on what amenities and services are available at each location, so that travelers can make an informed decision about where to stay. With so much to offer, Kosher Vacation Destinations is certainly a great choice for those interested in traveling in a kosher way.
No matter what type of vacation you are looking for, Kosher Vacation Destinations can help make your dream trip come true. Whether you're looking for a luxury beach getaway or an adventure travel experience, their website has everything you need to make your vacation planning easier and more enjoyable. With their vast selection of kosher-friendly locations, you'll be sure to find the perfect destination for your next trip!
For more information on booking your next kosher vacation, visit Kosher Vacation Destinations.